Article
General
GoBright organises office occupancy with smart office software
This is an interview with Commercial Director Chris Wiegeraad in preparation for articles that have been placed in Office Magazine, KBM Magazine (office supplies Benelux) and TBM Magazine (IT and Telecom Benelux), after winning the Benelux Office Products Award in the Hybrid working category. A deserved recognition for a fast-growing company, which is making considerable progress in this time of hybrid working.
---
GoBright offers much more than a simple room booking system, that much is clear. Because you can also use their Smart Office tools to organise desk booking, as well as visitor registration and digital signage solutions. "Such a complete package is unique, says Wiegeraad. "Our software platform covers all facets and can be integrated with calendars such as Office 365 and Google Calendar, as well as with other software for facility management and building management. Also important is the integration with Active Directory. This allows a new customer to synchronize all user data directly in the GoBright environment and easily add or disable users later".
Advantages
"Large organisations like to work with one supplier, with trustworthy security and data procedures, as it turns out. In addition, it is possible for employees to use the tooling without the usual mobile app. "Often people don't want to put business apps on their private mobile or there is another reason not to have an app. Our software also works via our online portal, our Outlook Plugin, NFC and RFID, connected with Active Directory. So, everyone has access to the facilities of GoBright and all the data remains available for the employer. "
GoBright is in any case open and transparent, for example, through an extensive set of APIs. This makes it easy to link to different digital solutions within the office environment. GoBright has developed the hardware for desk management – the GoBright Connect – itself, which has grown into a USP for the total GoBright proposition. "Ideal to see if a workplace is available, for example for offices where on average only 1 workplace is available for 3 employees. In addition, when you log in at a desk, your personal data is loaded, such as preferred height for a sitting/standing workplace."
For the other hardware solutions, GoBright has certified hardware partner agreements with world-renowned manufacturers such as Philips, ProDVX, IAdea, Linak and Vecos. This allows the customer to choose which hardware they want to use, in combination with the GoBright software.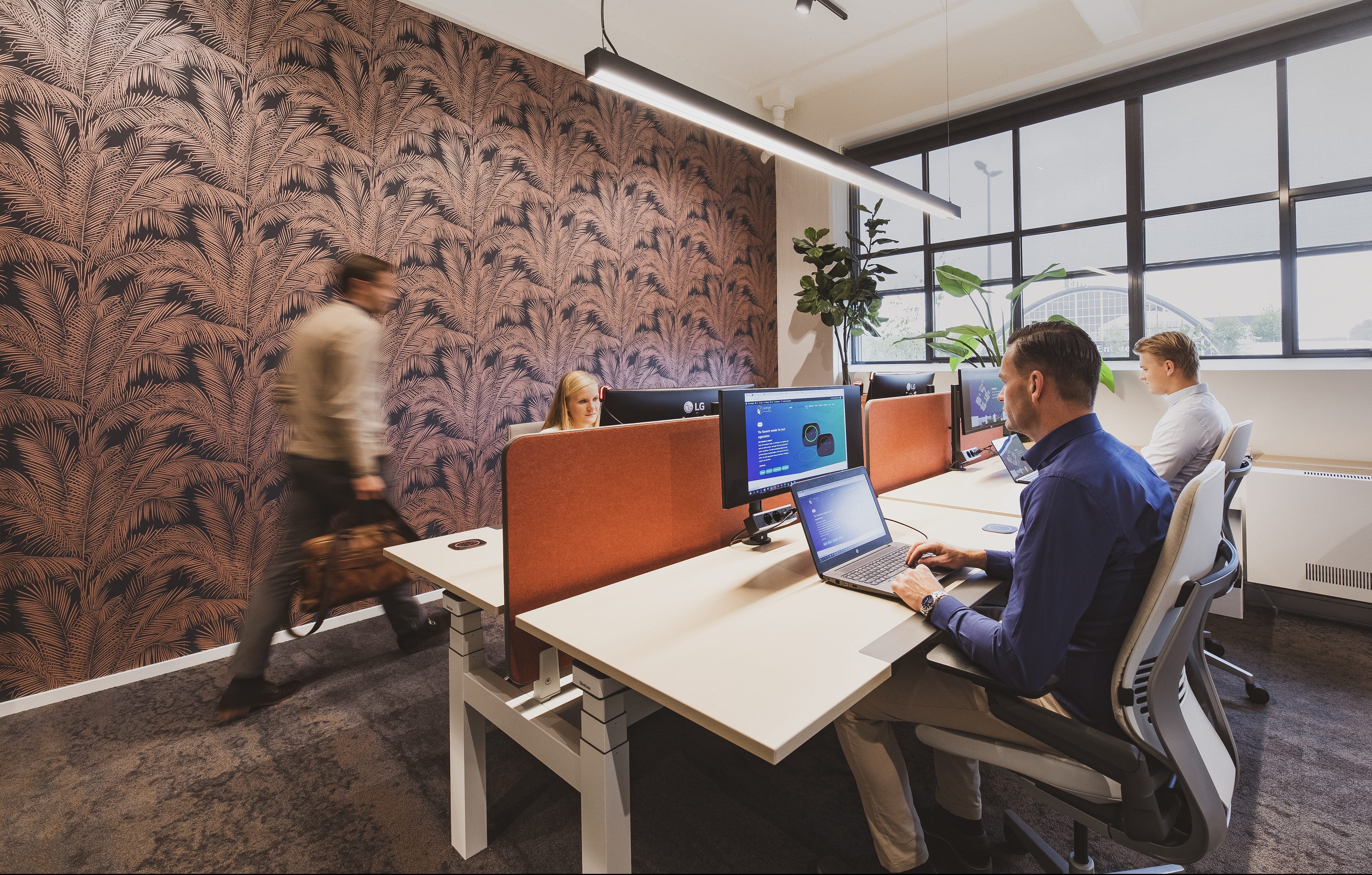 Just getting started
GoBright has only been around for five years but has already developed into a leading player in Europe – and far beyond. "Before Covid, we were already active with the 'new way of working' principle. The fact that the office is more of a meeting place than a collection of desks has now penetrated every organization due to the pandemic. After the first corona wave, we got very busy, because everyone thought we would go back to the office in a few weeks, in the situation as it used to be. Now organisations see that the return-to-office and the working climate often no longer fit into the existing work environment. Many organisations are therefore currently adapting the office environment. It is agreed that technology is necessary to make this possible".
"With our solutions, you can manage the use of your office, such as the maximum number of people that can come to the office per day and make it clear whether a table has been cleaned before you start using it".
Wiegeraad suspects that the need for GoBright solutions will increase further. "I think we're still in the early adapters phase when it comes to integrating our entire platform. Companies with a few meeting rooms now want an affordable system for room booking. This will increasingly become a commodity good. In time, this software will become just as indispensable in an office as a copier."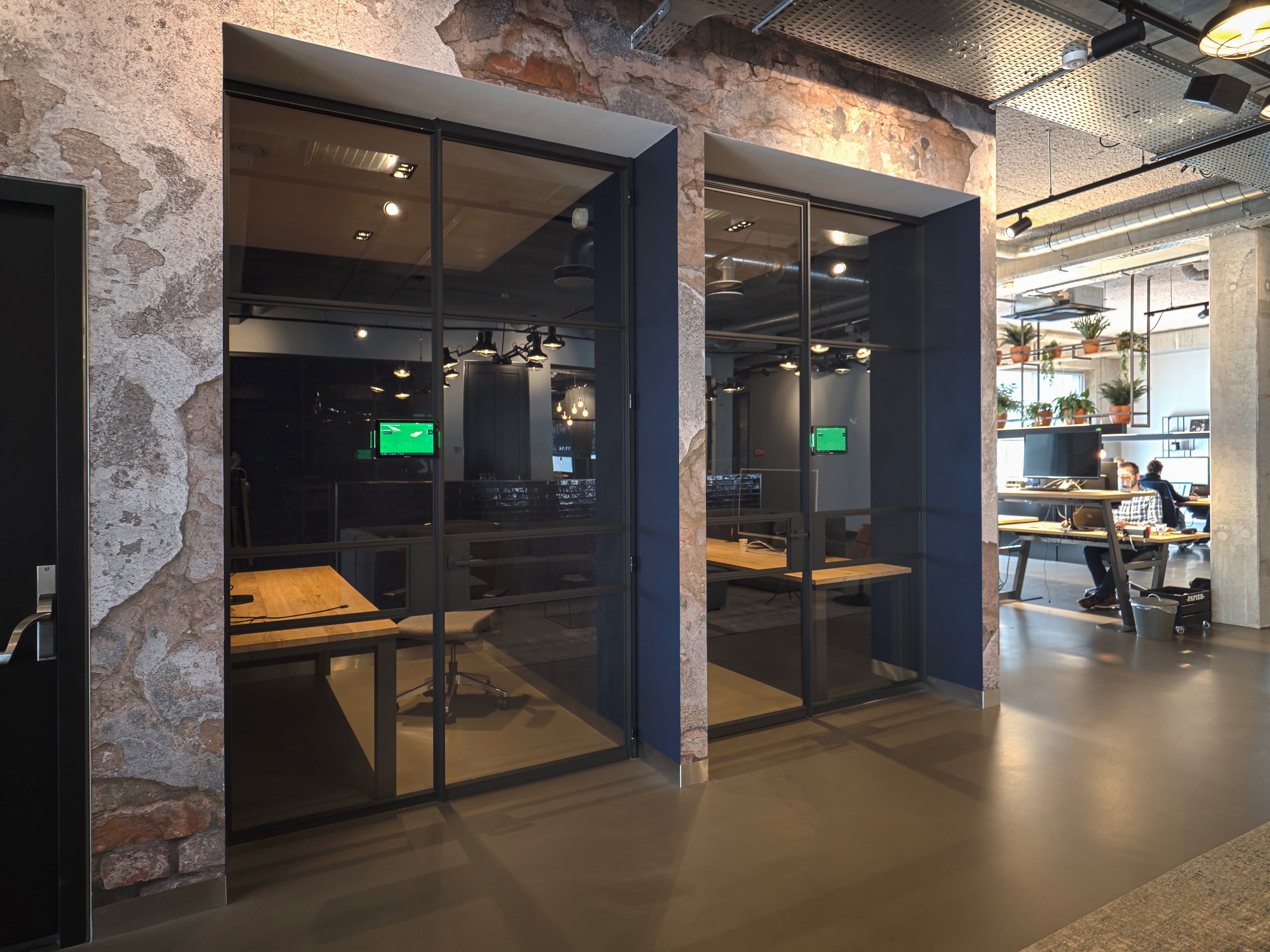 Distribution only through partners
GoBright distributes its solutions only through an indirect sales channel of distributors and local resellers. These are distributors and resellers in the AV, IT or office furnishing industry. They provide local service, training, and advice on behalf of GoBright. The number of active resellers has increased enormously in the past year, based on the developments in the market. Another advantage is that they also keep the hardware, including the screens for the meeting rooms, on stock.