At GoBright we want to inspire employers and change the way "the office" has been seen for many years. In practice we aim to do this with efficiency and simplicity. Unnecessary technology and complicated systems do not stimulate your employees. The best solutions in the office are recognizable and simple, that is why GoBright solutions fit in so well with the everyday office life. Facility and IT managers often spend a lot of time implementing new solutions and systems. After all this effort they expect that their colleagues are going to get great use out of the implemented "enhancements". However, in practice sometimes it turns out that it is difficult and uncomfortable for them to work with. When solutions are user friendly and prove to save time and energy, your employees will enjoy these new enhancements.
---
Recognizable and reliable
At the office we aim for solutions that fit the modern standard. We are used to arrange and control everything from our phones or touch screens. The cloud-based GoBright platform is always accessible whether you are in the office, on your way to an appointment or at home. The online portal and app are user friendly and recognizable for everyone. Bookings can be made wherever and whenever; it gives the ability to your employees to manage and control their bookings exactly how they would like it. Bookings can easily be adjusted and are immediately visible on all platforms. Quick adaption provides certainty and eliminates confusion and double bookings.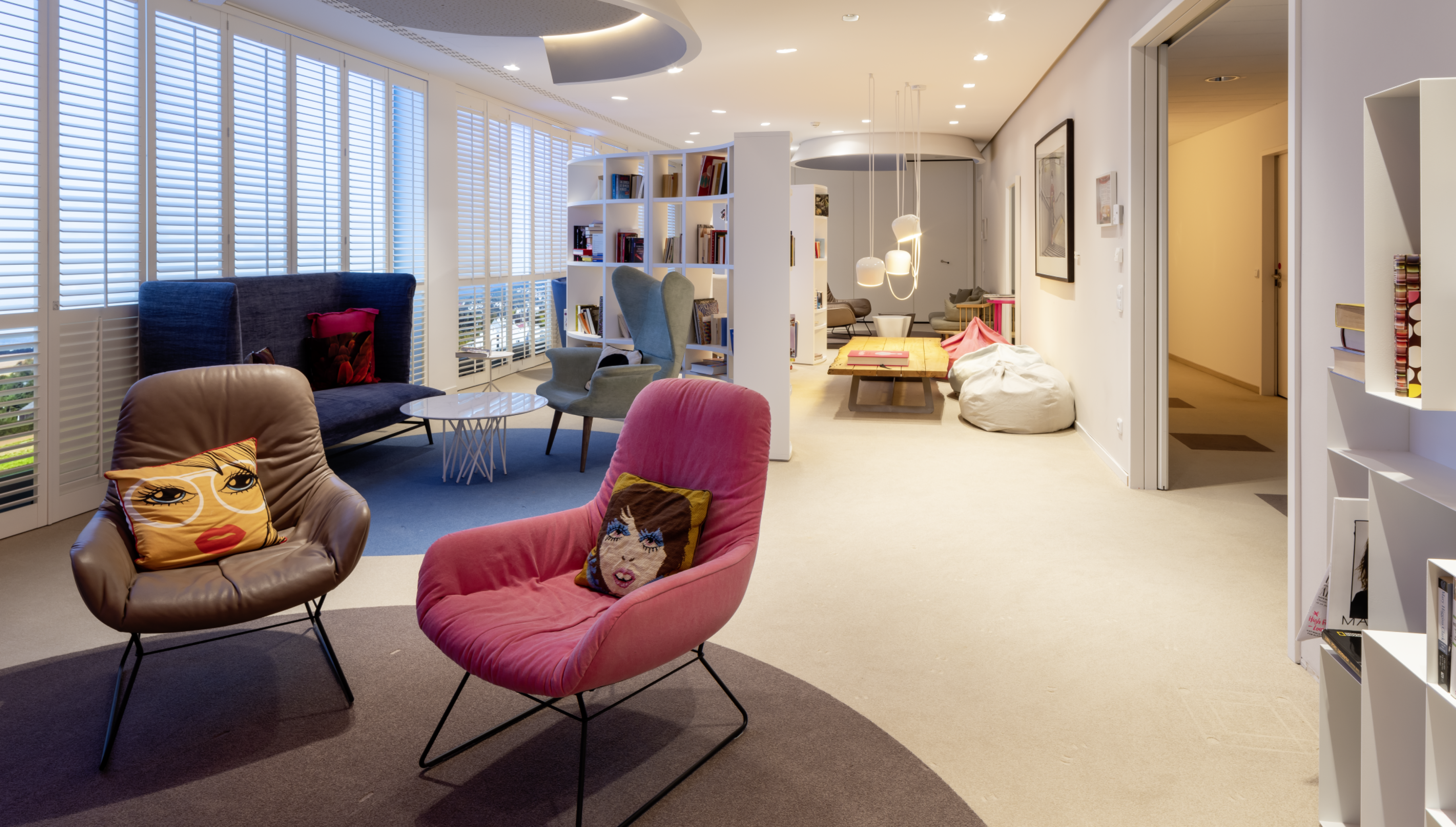 Five pillars in the simplicity of GoBright solutions:
1. Simplicity in user experience.
You don't need complicated user instructions or training. The Online Portal as well as the Mobile App and Mapping are logically structured and intuitive to use. GoBright software integrates with systems that are already known and well used in the office such as NFC tags and Outlook. Simple and recognizable integration aspects allow for an easy and pleasant use for everyone.
2. Simplicity within the facility departments.
GoBright software integrates with facility programs and building management systems. Integration with existing recourses means that very few adjustments are needed to enjoy our office solutions. Moreover, from ordering a GoBright license to working with the actual software is only a matter of days.
3. Simplicity in IT departments implementations.
Regarding IT, the simplicity lies within the easy integration process of our software. GoBright software integrates with systems such as Outlook, Office 365, Google GSuite, Active Directory and FMIS-systems. Features such as "single sign on" make system administration even more simple and efficient. And if the IT manager needs help with the installation, we have an extensive Help Center, where most answers can be found.
4. Simplicity, but high quality, in Legal and IT security.
Over the years we have built up a lot of experience in IT security. Because GoBright is ISO 27001 and ISO 9001 certified we can guarantee a certain quality and transparency in terms of legal aspects and IT security. And in combination with our Microsoft Azure datacenter, on which the GoBright platform runs, we offer the highest form of data protection. From experience we know that we are compliant with (almost) every ICT infrastructure.
GoBright products are offered as SaaS(software-as-a-service). Legal procedures are in order and governed by our 'Terms and Conditions' for Distributors and by our 'License Subscription Agreement' and 'Data Processing Agreement' for the end users.
5. Simplicity in experience and knowledge
Due to the set-up of our global sales channel of distributors and local resellers, you always have a GoBright reseller nearby. With perfect knowledge of the industry and our products. They provide local service, training, and advice.