Article
General, Work
Stand up for your health
Research has shown for years that sitting too much and too long in a row is very bad for our physical health. We office workers know that it is not always easy to get enough exercise during the day. We spend a lot of time sitting down. Behind our desks, in a meeting room, during (lunch) appointments with customers and in the car (being on the road).
---
Computer workers who sit down for a large part of the day are more likely to suffer from complaints of arms, neck, shoulders and back. Not to mention real health problems such as cardiovascular disease, type 2 diabetes, depression and other diseases. (Source ArboPortaal Rijksoverheid Nederland).
Make exercise part of your day
Exercising after working hours alone is not enough. The advice is pretty simple: make exercise part of your working day. Get up every half hour, take a walk or do some stretching exercises. Drop by a colleague instead of emailing him/her and go for a walk outside during your lunch break. Change of habits contribute to a positive employee experience and can be found in the smallest things. For example, regularly switch between sitting and standing work, so that your (upper) legs remain active and you keep your body flexible. You can read your e-mail or make a (video) call while standing and moving back and forth a bit behind your desk. And if you want to work in a concentrated way or write or draw something, you can do it quietly while sitting. It is not only better for your health, but also for your productivity. People who regularly alternate their work attitude often turn out to be more effective, more alert, and more creative.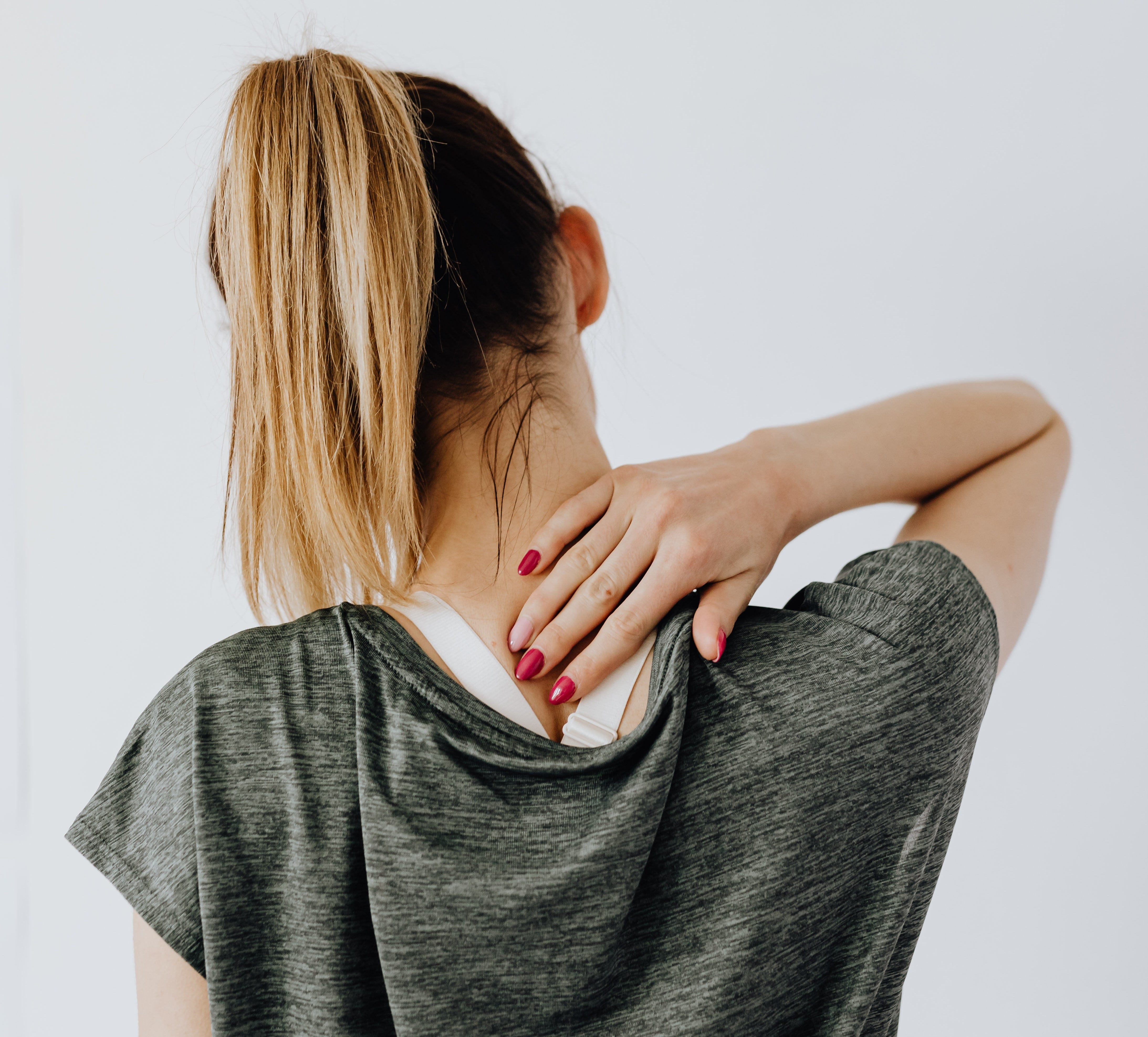 Good office furniture
With an electrically height adjustable sit / stand desk you can set your desk at the correct working height, both sitting and standing. In addition, there are all kinds of apps available that indicate when it is time to start moving and that give tips for exercises. Fortunately, most (large) companies understand the importance of good office furniture. They have already switched to sit / stand desks or are planning to do so in the short term. You can also vary with different types of seating material, from office chairs, stools, desk bikes, stability / sitting balls to hammocks. The trick is mainly in varying your posture.
The smarter the better
At GoBright we have known this for a long time. For that reason, we have partnered up with LINAK. They are a worldwide supplier to the office furniture industry of complete actuator systems for height-adjustable desks, worktables, and counters. Almost any desk design can be combined with a LINAK base. Thanks to our cooperation, we can, in addition to providing desk booking solutions and sound advice on workplace management, also advise on good height-adjustable desks. Because the GoBright software fits in well with the height adjustability of all brands that work with LINAK like Wini, Pami, Steelcase, Bene, Furniko and Kisch for example, the workplace can be used even smarter.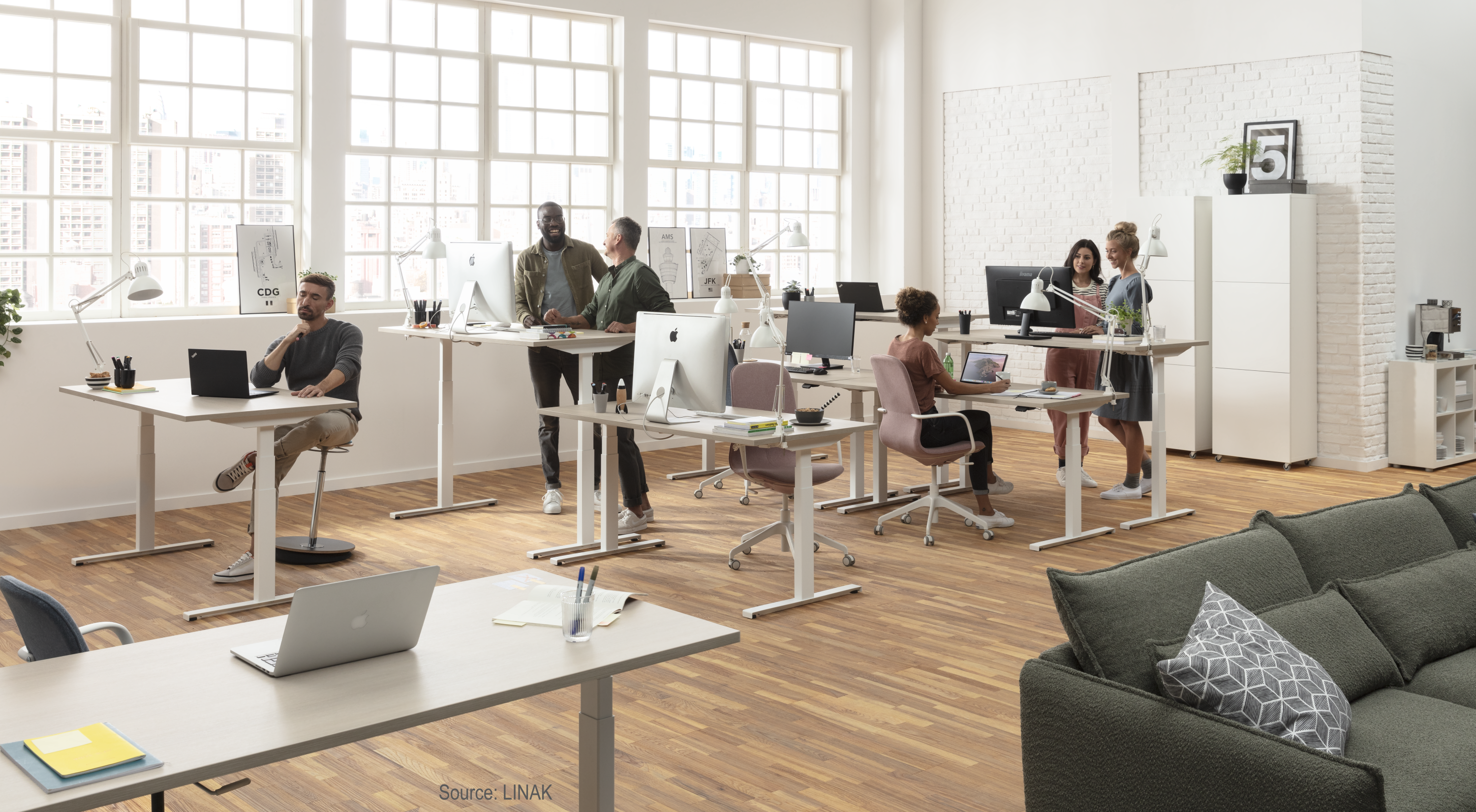 Your personal workplace
If you use GoBright Desk Booking software,we also advise you to use the GoBright Connect. The Connect is a unique – patented – piece of hardware that GoBright has developed itself, that can be built-in at any desk. With the Connect you control your desk and create your own personal space. The Connect can be linked to the bases of LINAK. This means that the height adjustability of LINAK can be controlled with the GoBright Connect. Manually, but also automatically.
With the Connect you can pre-set your personal preferences for your sitting / standing height. One click on the Connect makes your desk change its height automatically. Our system is not desk bound, but it is a follow-me system. Your user settings are linked to your NFC card / tag or Mobile App. So, every table that you log into will take over your pre-sets. Which is extremely useful in offices with flexible workplaces. It does not matter where you work, your desk is always set at the correct height. And you can easily and automatically switch between standing or sitting while working. So, there is no need to use the same desk every day.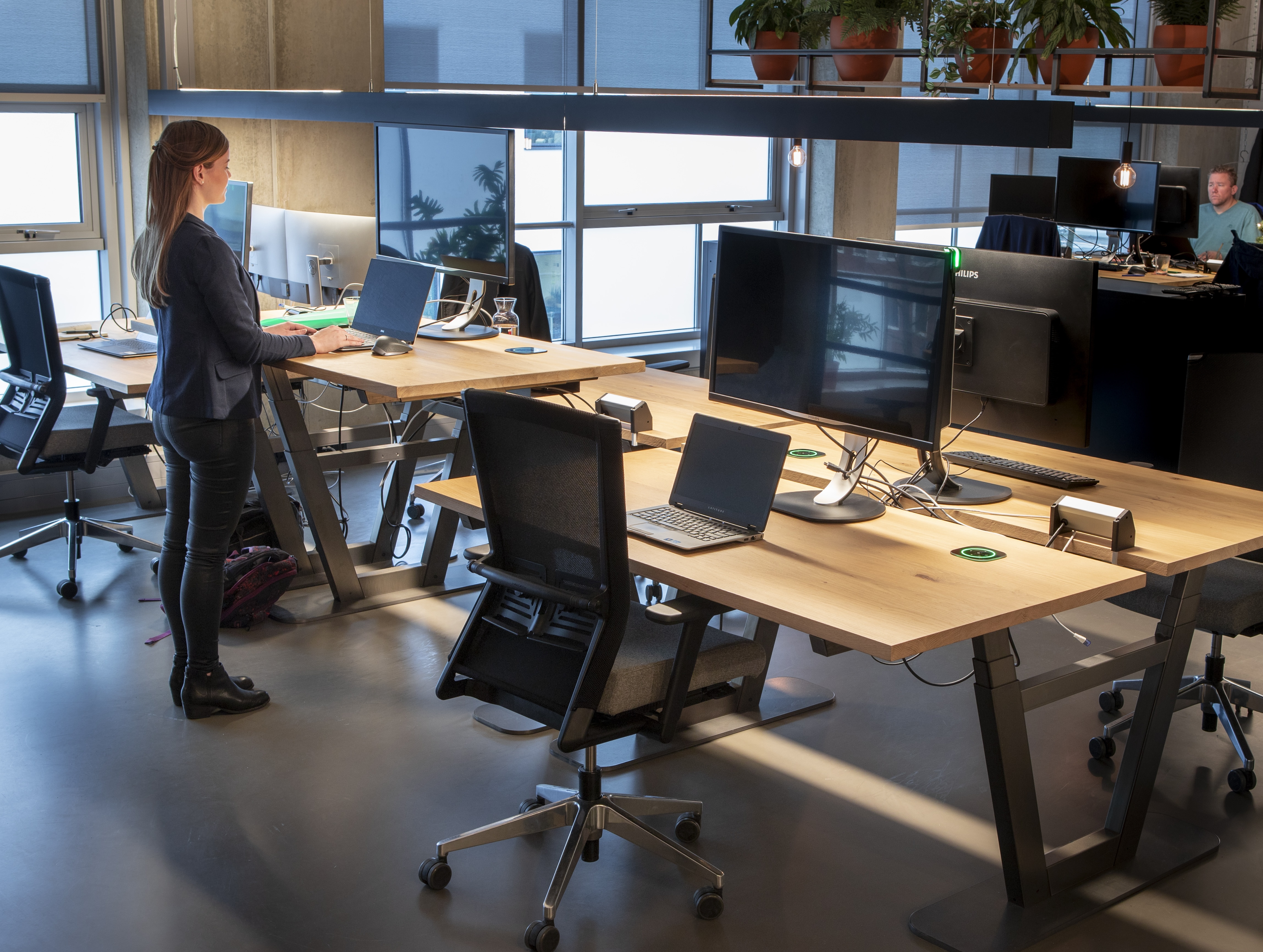 New ways of working
Organisations are preparing on new ways of working and are adapting their offices at rapid speed. Smart Offices are begin created. With modern ways of working such as activity-based, open-spaced and hybrid working, flexible desk use automatically comes into play. GoBright Desk Booking software facilitates these ways of agile working. Combine GoBright Desk Booking with our other solutions for Room Booking and Visitor Registration and you have the ultimate package for a future proof office