Article
General
GoBright Turns 5!
We are happy to celebrate GoBright's fifth anniversary this month. The last five years have been an incredible journey filled with many highlights and we want to thank everyone involved.
---
We started GoBright with the dream to create smart and future proof offices all over the world by using innovative technology; where people can collaborate, concentrate, and be inspired. Using GoBright solutions should offer employees a better, more efficient workplace as well as provide administrators with the necessary information to adapt when looking at the future. Smart, safe, and simple.
In the first year, we travelled through the Netherlands with our demo suitcase, promoting our ideas and working hard to kickstart our vision. And now, five short years later we have grown into a worldwide player, fulfilling our dream of transforming the office every step of the way.
In the past year we have doubled our team, our products were sold through 9 distributors in 19 countries over 4 continents, our partner network to expand, our software solutions have developed enormously, and we exceeded our goals every day. Now we are proud owners of two ISO Certificates, our own patented hardware products and are working with the best market leaders in their discipline. We are thankful.
We want to thank all our distributors, resellers, partners continued, colleagues and of course, our customers for supporting and believing in us. We could not have done it without you. Your contribution to GoBright, in any way, has been valuable and continues to inspire us to grow and excel. In the future we hope to continue expanding our network and create more meaningful relationships and partnerships. We are looking forward to many more years of working together.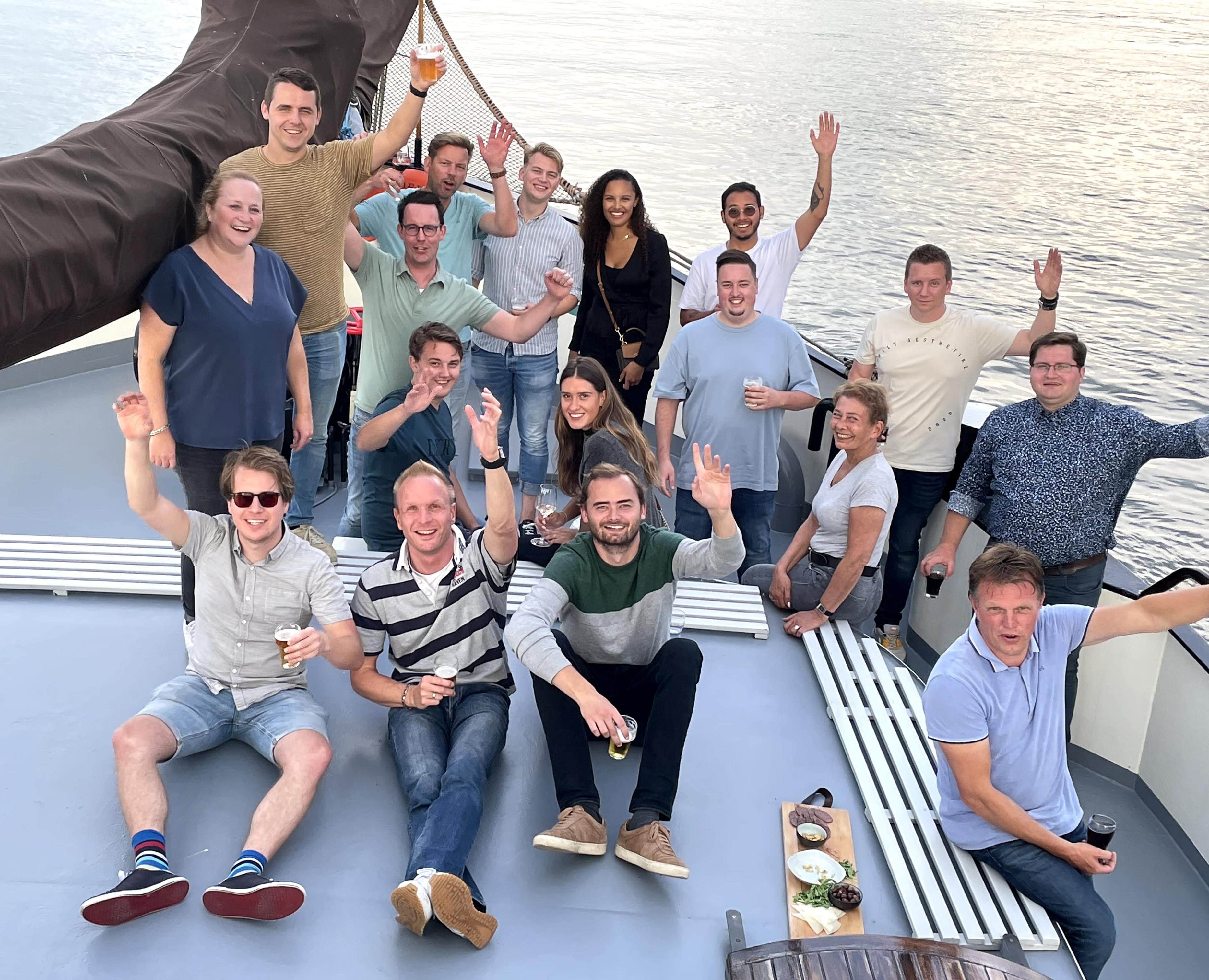 Normally, we would celebrate such an important milestone with cake, champagne and gifts. But for our five-year anniversary, we want to give back. Sadly, many children in the world are in unfortunate situations. We want to reach out and support. Educating our children is incredibly important. They are our future. By giving back and making education available around the world, children can work towards a happy future and become successful in life. Through Plan International we want to do our bit and contribute to a world where all children can develop and where girls have equal rights and opportunities.
Plan International
Education is an important element of people's lives. Quality education helps us grow and develop as human beings as well as giving us the tools to support ourselves. Unfortunately, many children around the world do not have access to safe, quality education. They are not learning basic skills they need to excel in their lives.
At GoBright, we believe education is key to a successful career and a healthy life. Education unleashes potential and supports talent, which is exactly what we look for in our own employees, working within GoBright. That is why, for our 5-year anniversary, we want to contribute to making education available for children around the world, support young talent in getting ready for the future and boost the equal rights movement for boys and girls.
Plan International promotes free, equal access to quality education for all children. They work with children, their families, communities, wider society and governments and advocate at both local and international level, so that all children can get an education (International, 2021).
Target
We wish to donate 1000 euros to Plan International before 20. December 2021. Will you help us reach this target? Are you a GoBright fan and want to help us support children around the world in getting proper education? For every registration, we will donate € 1,-  to Plan International. Together we can give children around the world a better chance at a bright future.
Here's to another successful and healthy five years, and many more. The sky is the limit!
Festive and grateful greetings,
GoBright
Contribute here
---