This collaboration brings together digital and physical support for a hybrid workforce.
---
Following the sudden and widespread shift to working from home, Steelcase research shows that the future is hybrid, with 72% of organisations planning to incorporate office-based and remote work moving forwards. While this may bring the best of both options, there is also an entirely new set of difficulties to deal with – issues that Steelcase and GoBright hope to ease with their new partnership. Hybrid collaboration can be complicated, with questions of time and place thrown into the mix as teams strive for productivity and innovation: finding where best to work is essential.
Combine Desk Booking software with high-class furniture.
As Steelcase looks to a significant increase of hybrid working in Summer 2021, it has partnered with space management platform GoBright in the EMEA region to offer their leading Desk Booking System. This will allow workers to seamlessly check the occupation of a workspace, find the colleagues they need to collaborate with, and book a space that suits their needs. By collaborating with Steelcase, the user experience of GoBright's software will be enhanced by the very best in workplace hardware: innovative, ergonomic, high-performance furniture.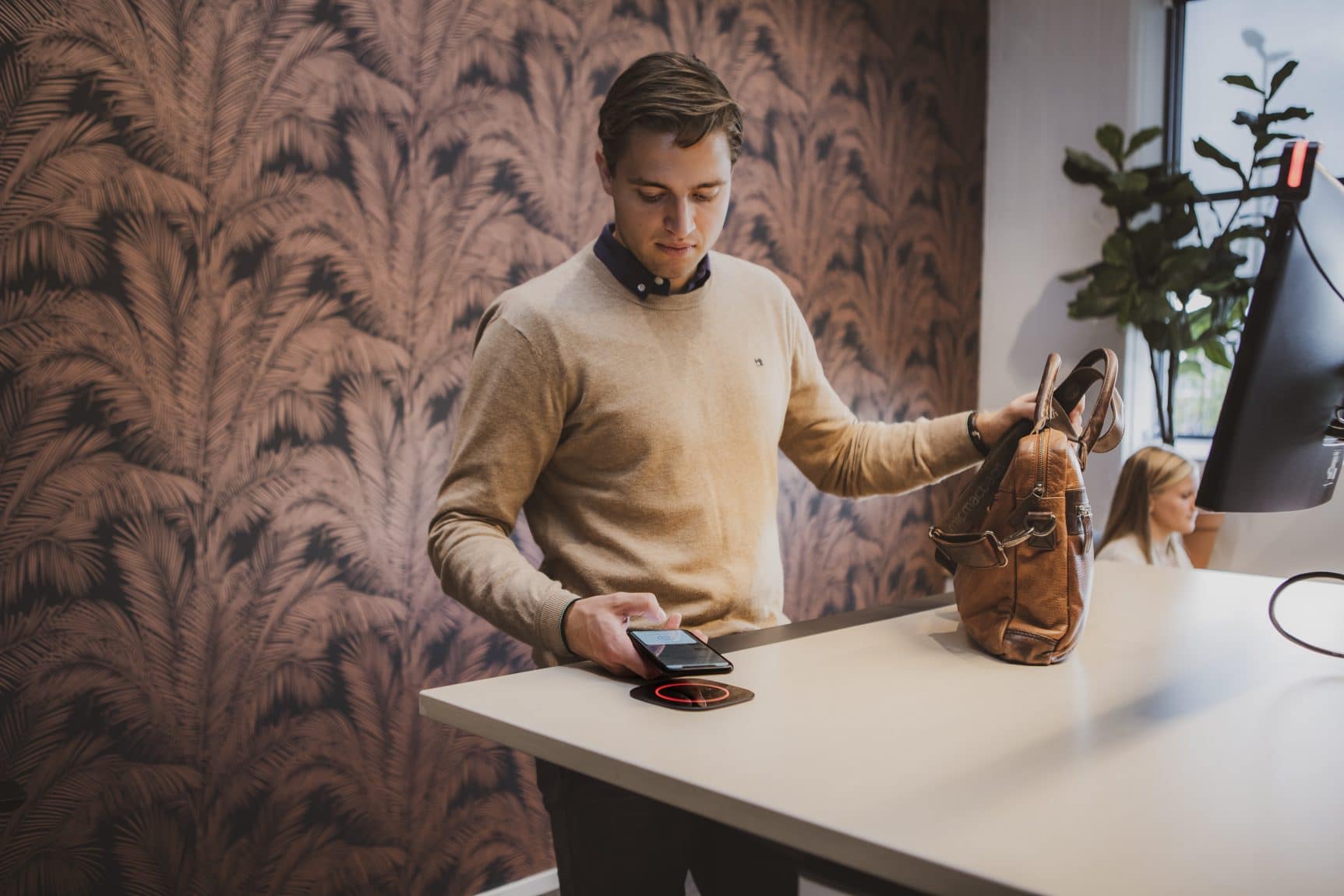 Find the right workspace for you.
Alessandro Centrone, Vice President of Marketing EMEA at Steelcase, comments, "Hybrid collaboration is hard, and employees will need the right support to flourish, which is why we are excited to announce our partnership with GoBright. With disparate teams and individuals now coming together on a potentially unpredictable basis, the ability to book the right workspace – one that has access to the colleagues and resources needed – has never been more important. In a post-Covid world, many companies are switching from fixed desks to non-assigned desks, meaning that teams will need to be more intentional about when and where they collaborate. Alongside GoBright, we aim to streamline this transition, supporting workers virtually with desk management software and physically with ergonomic Steelcase furniture."
Innovative and solid.
"It is great to see that Steelcase and GoBright meet each other's high standards for creating innovative and solid solutions in a quickly changing office landscape. In addition to space booking, our system enables custom height adjustability presets at every desk, further promoting wellbeing in the office. We also place an extra focus on providing the highest level of data security which gives comfort to organisations that we offer the security and stability needed today. We are excited to partner with Steelcase in order to expand our reach in the market and apply our solutions to the needs of leading organisations," adds Chris Wiegeraad, Commercial Director of GoBright.
Steelcase partners with a diverse network of thought-leaders and organisations around the world. These partners enrich its offering, contribute to continuous learning, and promise greater value to Steelcase customers. GoBright is the latest of recently announced global and regional Steelcase partners.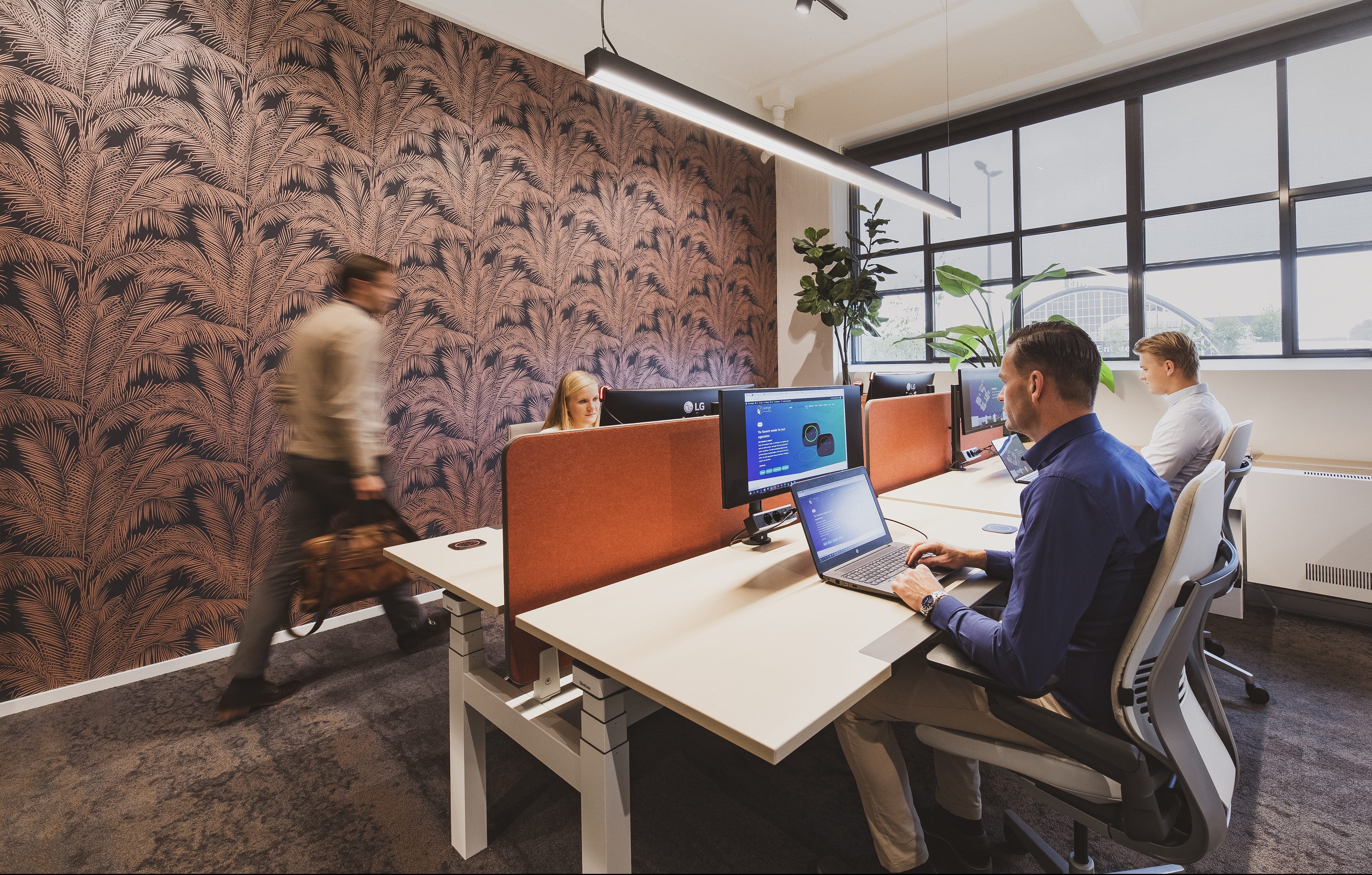 About Steelcase
Leading organisations around the world trust Steelcase to help them create workplaces that help people feel safe and are productive, inspiring, and adaptable with our architecture, furniture, and technology solutions – accessible through a network of channels, including over 800 Steelcase dealer locations. Steelcase is a global, industry-leading, and publicly traded company with fiscal year 2021 revenue of $2.6 billion.
About GoBright
GoBright is the #1 user-friendly, cloud-based platform for Room– and Desk Booking, Visitor Management and Digital Signage solutions. A fast-growing platform that sets extremely high standards when it comes to user-friendliness, quality, innovation, connectivity with other systems and data security.