A new partnership to offer our client base a larger variety of locker integrations.
---
Many current-day organisations are implementing a clean desk-policy, meaning that employees should clear their workstations of all documentation and personal belongings at the end of the day. Instead of having to store all personal things, such as coats and bags on and near a desk, how convenient would it be if there was a safe space for this at the office?
This is why we secured the partnership between GoBright and LEHMANN. LEHMANN is specialised in safe and secure locking solutions, which are also user-friendly. This closely fits with GoBright's values and therefore we have decided to partner up. Personal belongings can now be stored safely during and at the end of the day. Open and close the locker with your tag, NFC/RFID-card or your GoBright App.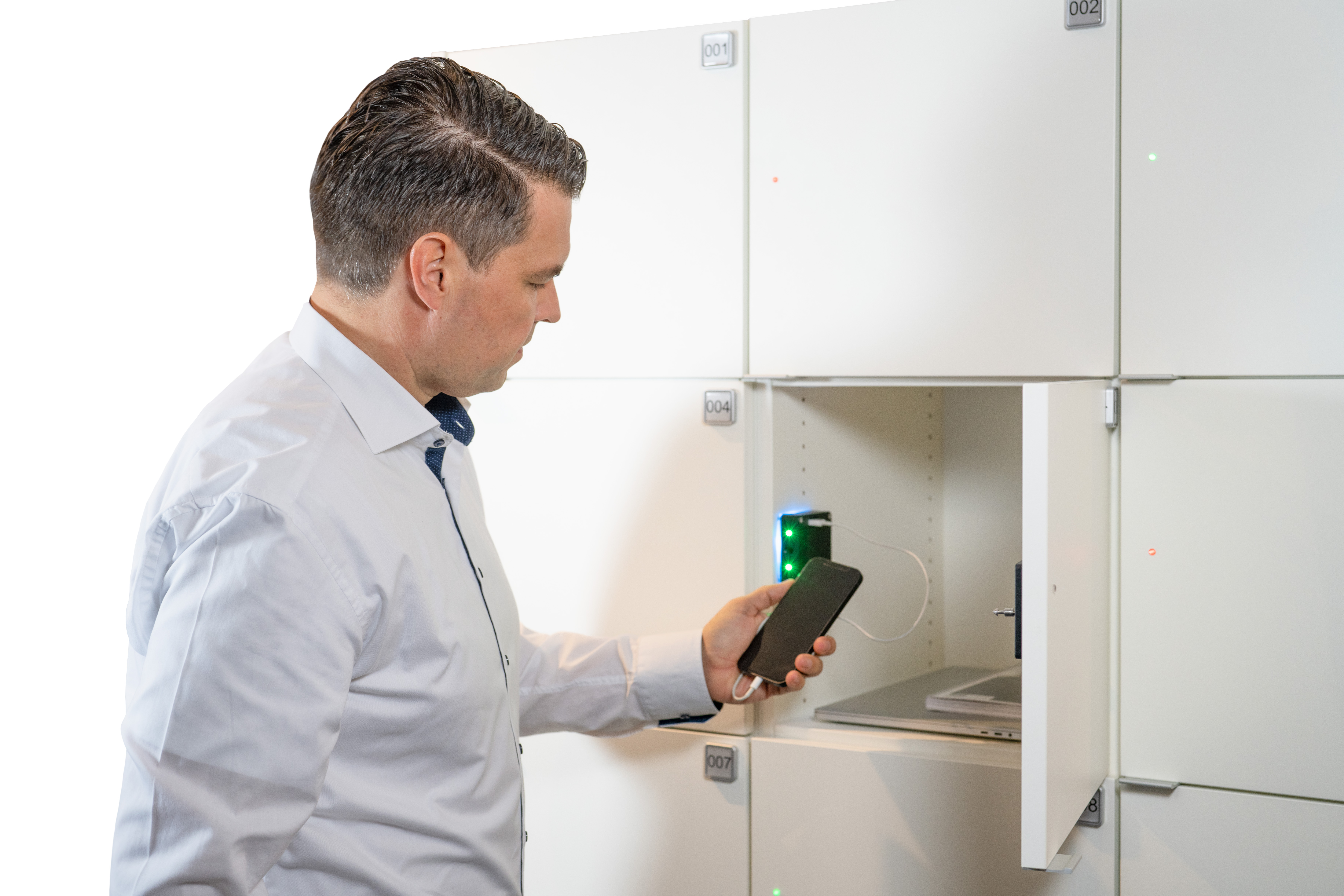 About the Partnership
The partnership between GoBright and LEHMANN merges the soft- and hardware into a product that fits the needs of current employees. Plan your working day ahead. Not only by booking a desk and meeting room, but also by reserving your preferred locker.
Chris Wiegeraad, Commercial Director at GoBright, expresses that he's happy with the partnership as LEHMANN is a reliable manufacturer with a large network. 'One of the big desires of the modern office user is to have all facilities under one button. Being able to book meeting rooms, desks, parking spaces and also lockers in the same app is for the user very important. GoBright makes this possible. This unique collaboration with Lehmann connects the software to a secure locker system, enabling the user to book, open and close a locker all within one app.'
Sönke Schlüter, CEO LEHMANN says the following: 'Hybrid Working and flexibility are changing the way offices are used. They are specifically sought out for targeted exchange and social interaction. As a result, the requirements for work environments and their equipment are changing. This is where security plays a crucial role.  Intelligent locking systems contribute to comfort and efficiency of the user. For us, partnering with GoBright means bringing solutions together for the benefit and comfort of the user.'
Book your lockers with GoBright and secure your belongings with LEHMANN.
Who is LEHMANN?
LEHMANN is a supplier of high-quality locks that ensure superior security. They are one of the European market leaders in mechanical and electronic locking systems for furniture and more. As a family owned company, managed by the third generation, LEHMANN emphasizes sustainability as one of their top priorities, both with regards to staff and partnerships.
LEHMANN continues to develop innovative and customised locking solutions as a result of expertise and professional experience. A high level of in-house production depth enables individual adaptations for customer solutions. LEHMANN'S passion is to provide the right security solution for its customers worldwide.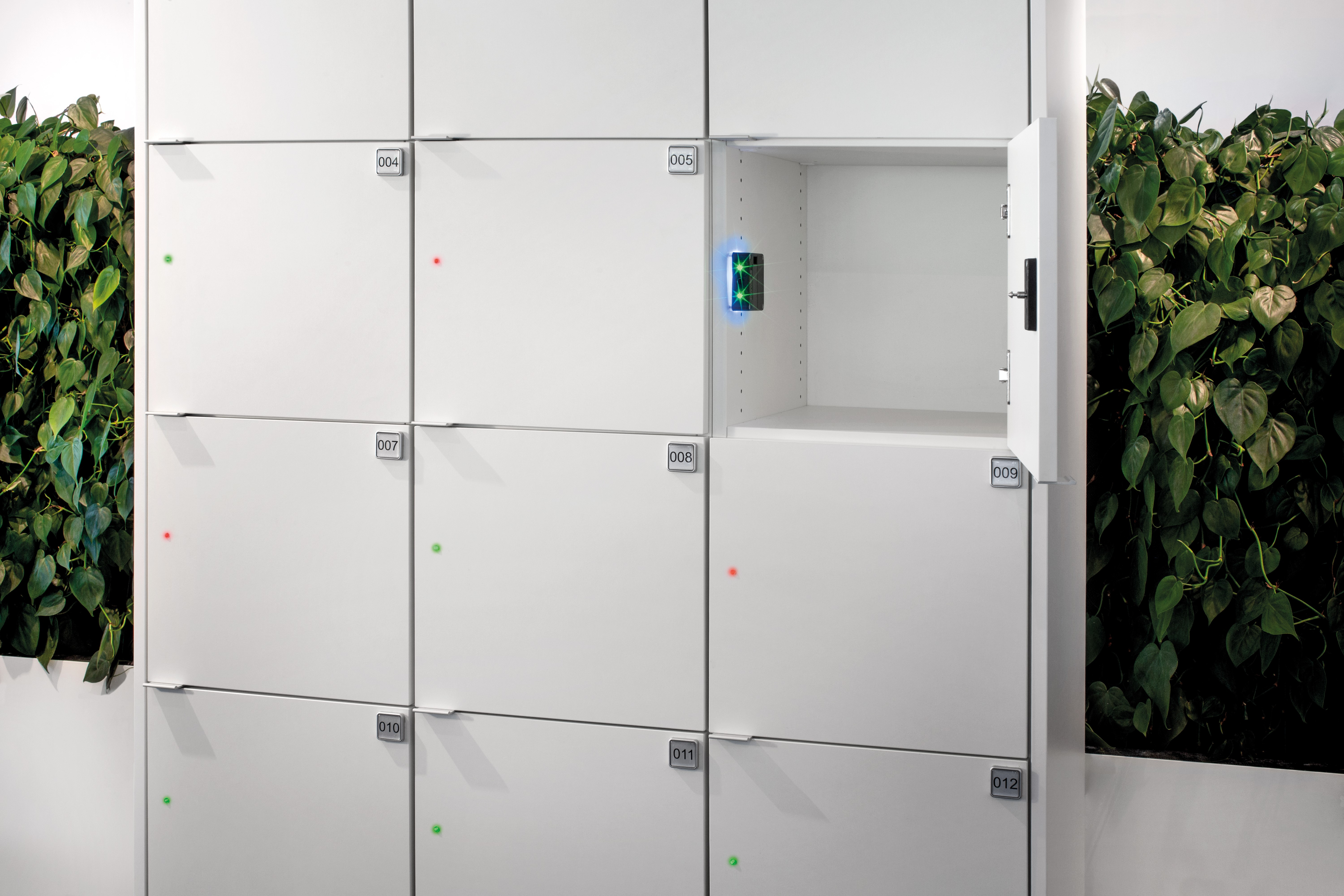 Who is GoBright?
GoBright is specialised in Smart Workplace Solutions that support modern ways of working. With our Room Booking, Desk Booking, Visitor Management and Digital Signage solutions, we bring transparency and data-based insights to the office environment. GoBright connects employees, users, and managers in the office building by creating user-friendly software. Shape your own workday, manage your space, collaborate, and communicate in a flexible working environment.
We aim to make Flexible Working possible for every employee. Based on data, choices can be made to make the office more efficient and sustainable. Office space can for example be redesigned, possibly saving costs. Office transformation is forged by working with GoBright.
Exciting! Want to see us in action?
The partnership will be premiering at interzum Cologne from the 9th to 12th of May. GoBright's solutions will be visible on Lehmann's stand in Hall 8, at booth B029.
After that, the soonest possibility to view GoBright and Lehmann together is at the Facilities Show in London, which will take place from May 16th till May 18th at the GoBright stand: FM. 4010.