Article
General
How to attract and retain Talent in the Hybrid Working environment
One of the struggles of the HR department is winning "The war for talent". Companies really have to stick their neck out and offer more than just an interesting vacancy to get into the "top of mind" list of, especially younger generation job seekers. So, what is the best way to get young talent to the office?
---
Who is this younger generation of job seekers?
 The younger generation, the so called "Born Digitals" are raised with technology. They are fully aware of the efficiency of using apps and smart software for everything they do. From streaming music, ordering groceries and interacting with one and other, to controlling light and sound at home. They know how to manage everything from their phones and do so on the spot. Due to digitalisation and innovative technology, working and learning can be done everywhere.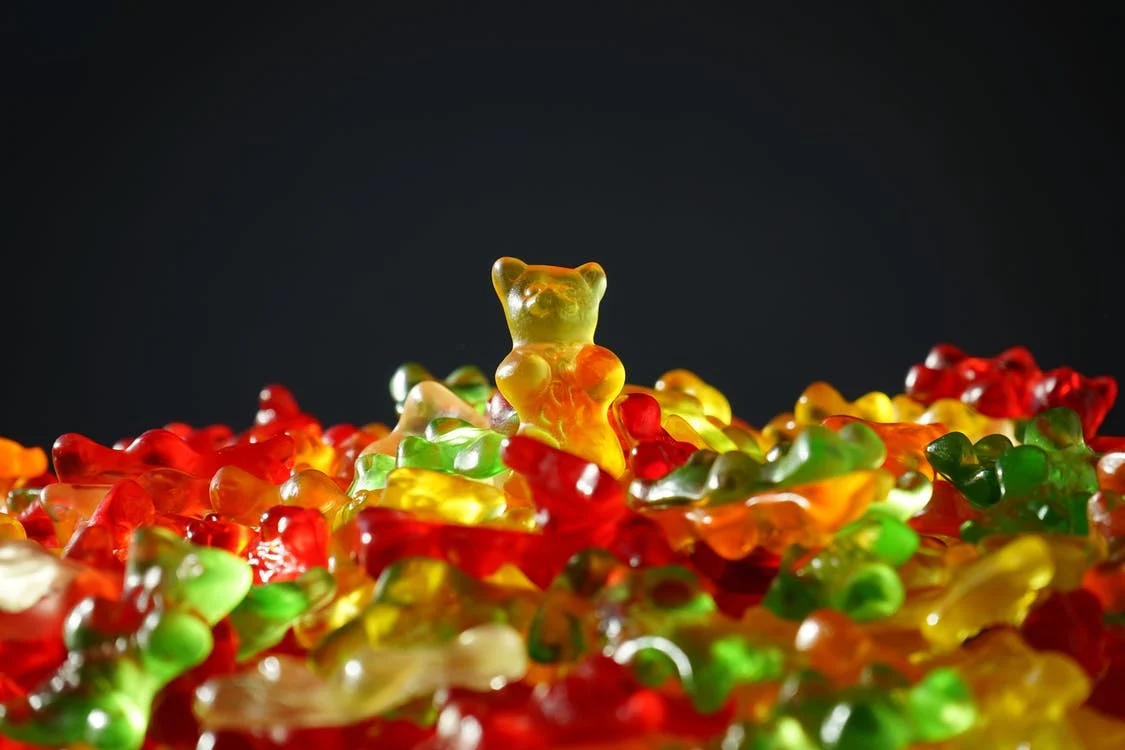 Work-Life balance
Because of the above, work and private life are becoming more and more intertwined. The new generation wants to have control over their time and day. If they prefer to work outside the 9-5 hours so they can go to the gym during the day, they need the flexibility to do so.
Employers and HR managers are convinced that employees are happier, loyal and more productive when they are given the freedom and responsibility to shape their job the way it suits them best. This is one of the reasons why hybrid working is now a priority for many companies.
The hybrid office fits in well with the desire for freedom and flexibility. In the hybrid model, employees can decide where and when to work. The hybrid office is changing and evolving into a social and cultural hub where meeting each other and working together are central. Based on an Ergotron study 75% of 1000 full time employees stated that their work-life balance has increased since they started working hybrid. Studies show that 47% of employees would likely look for another job if their employer does not offer a hybrid work model. Adapting to the hybrid working model can therefore be a determining factor in attracting new talent.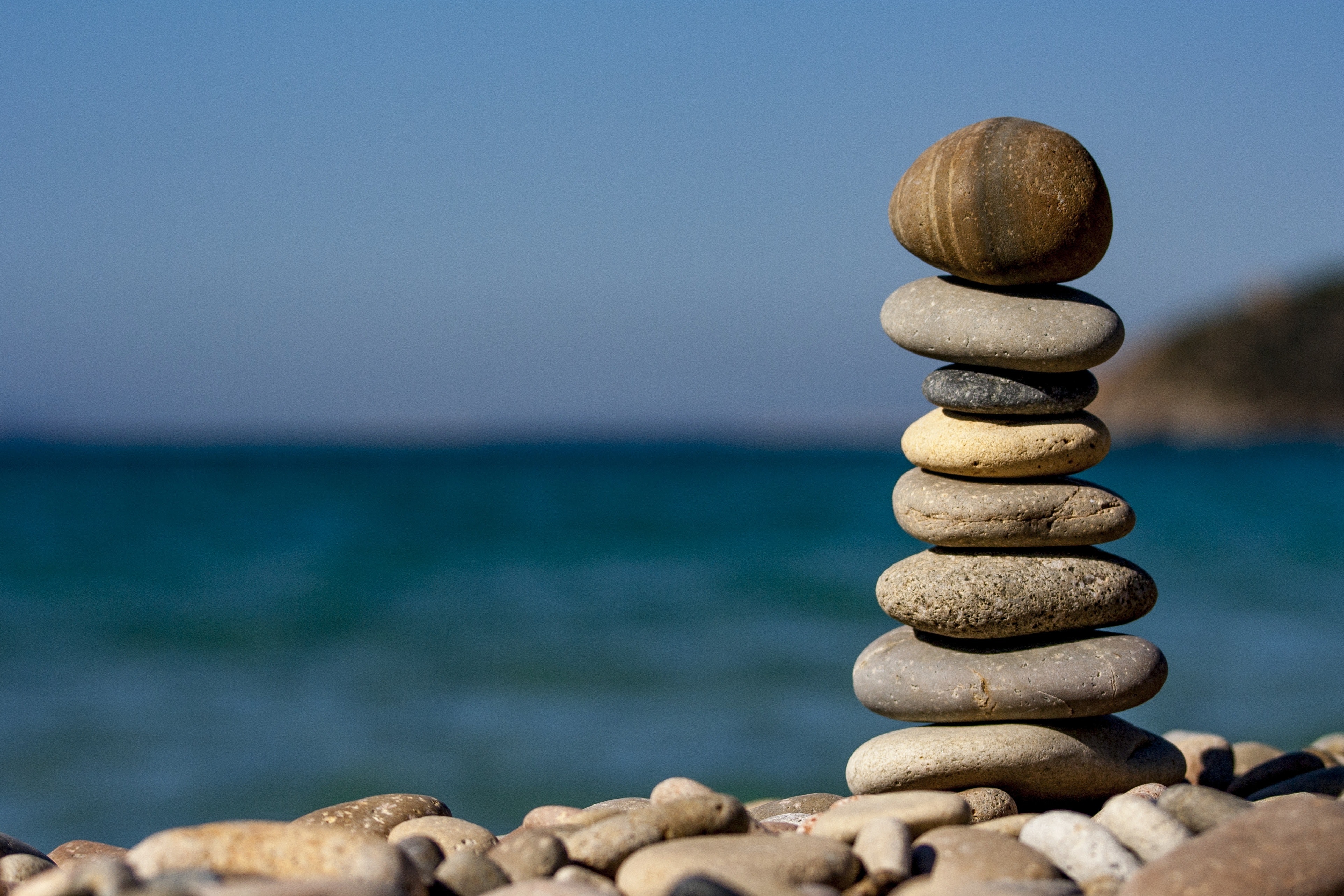 Health/ wellbeing
 The traditional office life no longer corresponds to the state of mind and objections of the new generation. This young generation is more aware than ever of topics such as health and wellbeing. They find it increasingly important that attention is payed to physical fitness, air quality, humidity, and ergonomics in the office. One of the ways we can improve the physical health of our employees at the office is by interrupting the cycle of active and in-activeness. Studies have shown that during a time span of 30 minutes the optimal balance of this interruption is:
20 minutes of sitting down behind your desk.
8 minutes of standing behind the desk.
2 minutes of active movement.
One of our most valuable partnerships is with LINAK. LINAK provides special bases for height adjustable desks. The GoBright software is integrated with the Linak base of the desk and via the Connect your sitting and standing height preferences are saved. You no longer have to adjust your optimal height when you switch desks. It does not matter which desk you are using, because it is a follow-me system. Contributing to the health of employees ensures that the younger generation feels seen and heard in the whishes they have.
Purpose and Pleasure
Furthermore, the new generation is not driven entirely by profit and power, they want purpose and pleasure. From a study conducted by WeSpire providing critical insights into Gen Z we can conclude that meaningful work drives motivation. They will be the first generation to prioritise purpose over money and they are more focused on solving a problem rather than serving a need. Gen Z is much more aware of social issues. Topics such as equality, sustainability, and the environment are top causes. This new generation will have much higher demands and other objectives towards life and work. How do we make sure they have pride in working for our organisations? By being a progressive player in the field and getting along with innovation and change you can attract this new generation to the office. Flexibility, data-driven, hybrid, sustainable offices, purpose and awareness are key in their wishes and objectives.
---
The office powered by GoBright solutions
Hybrid working is preferred by the new generation as their way of working. The hybrid model allows new talent to work where and whenever they feel the most productive. A new office has to be designed where interactions meet technology. Furthermore, a smart workplace, using smart office software, is far more appealing to the new generation. If we want to attract new talent to the office, we should make sure that their workplace represents who they are: young professionals living and working in a world driven by data and technology.
Room and Desk booking
With GoBright room and desk booking, employees are far more flexible and in control in comparison to the "traditional" office. Room Booking allows employees to find their ideal meeting room using an interactive map via the GoBright Mobile app or Online Portal. Rooms can also be booked ad hoc for spontaneous meetings by using the Room Panel that is attached to the wall. This is exactly the type of flexibility that people want. The selection of rooms can be made using different filters such as: AV equipment, air-conditioning, sizing of the room or catering services. With GoBright Room Control you can control the AV equipment and lighting during the meetings or message the facility manager directly when something is not working in the room.
With GoBright Desk Booking, employees always have access to the perfect workspace. They can reserve a desk via the GoBright Mobile App or online portal. The online portal provides an overview of which desks are available and who is working at the office. With find my colleague working near your collaborative buddy was never easier.  Employees can also make a team booking to ensure that they work at desks near each other for perfect team work. Want a locker nearby? No problem, simply book a locker close to your workplace for extra convenience. With GoBright Connect and Glow employees can check in and out at their desk and adjust their status to occupied or available. These features contribute to the well-being and safety of employees at the office. GoBright desk sensors stimulate hot desking making the workplace even more manageable and flexible.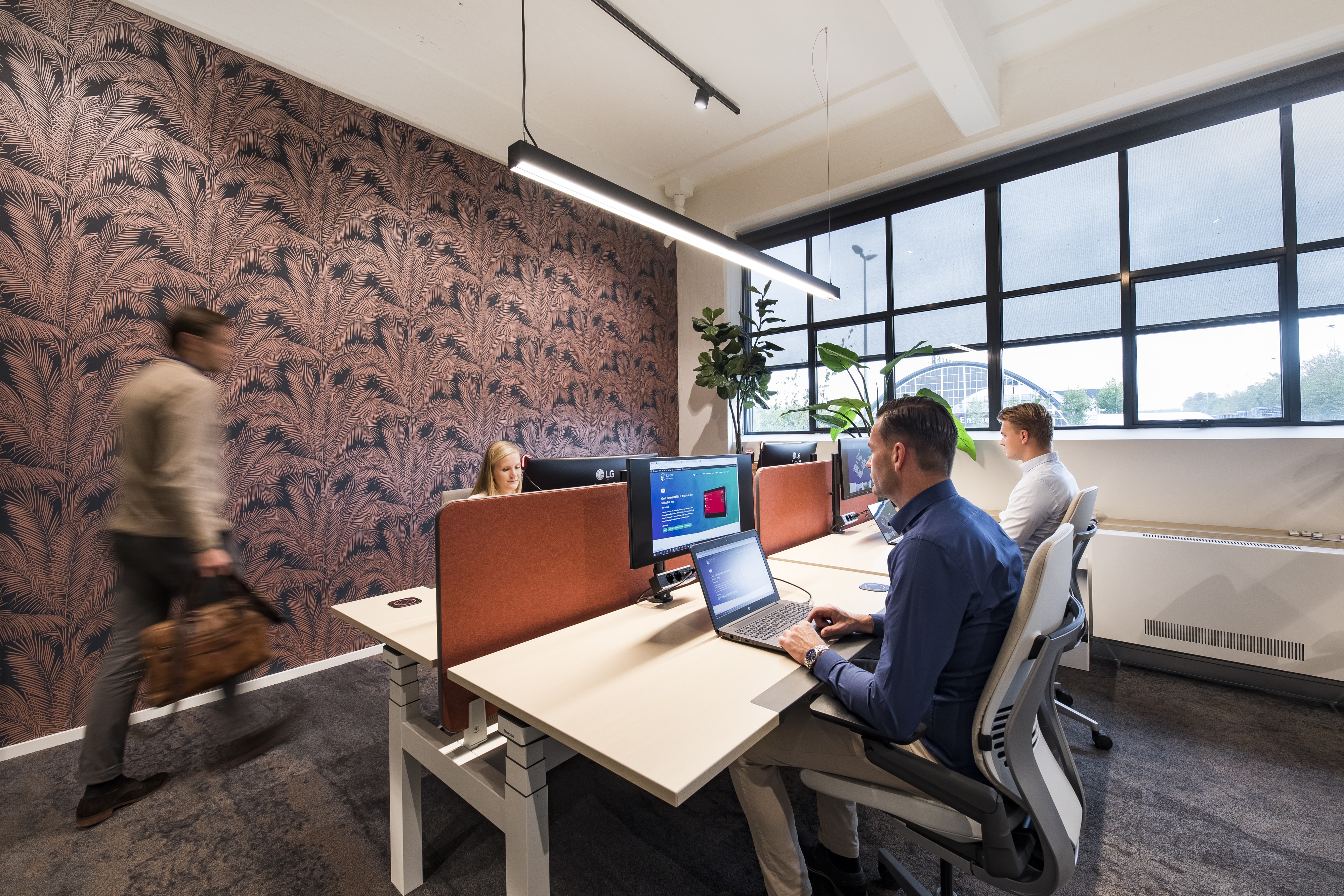 Visit and View
Interactions in the office play a crucial role in the technology driven workplace. How to share information and keep employees informed as well as your visitors engaged? With GoBright Visitor Registration you can optimise your reception area. GoBright Visit stimulates a punctual appearance, shortens the waiting time, accelerates the flow of people at the counter and welcomes your guests. Employees are alerted when their visitors have checked-in at the reception area.
Sharing information across offices was never easier with GoBright Digital Signage. In the dynamic office environment, different people would like to have access to several types of information. With GoBright's digital signage solution you can invite visitors to the office, show appealing videos and share relevant data on the latest marketing and sales campaigns.
Become a progressive player in attracting new talent…
… by furnishing your office with smart data-driven workplaces! Smart workplace management ensures that employees experience flexibility, freedom, autonomy, safety and security. In an office powered by GoBight you can continuously innovate and optimise the workplaces with data obtained from our software solutions. You are always able to respond to the needs of new talent and you can retain them by paying attention to quality and well-being at the office.
Hybrid working is the new way of working and smart office software makes it possible and manageable. New talent feels at home in an environment that represents them well. Not only employees experience the benefits of a data and technology-driven office but there are also interesting benefits for employers. Besides attracting new talent, employers can manage and control their occupation strategy enabling them to make smarter choices in the field of sustainability and finance.