A facilities manager (or facility manager) may be one of the most important roles in any company. They are professionals who oversee and manage all daily operations in a building or property. They are excellent communicators and pro-active in the prevention of potential issues. But what does the facilities manager do? In short, they arrange every single building service, such as maintenance, electricity, and plumbing, but also general security and safekeeping of employees. As you can imagine, these are many important responsibilities. It is therefore not surprising that the facilities manager often runs into a variety of challenges. Especially in rapidly changes working environments and in an era where employee demands are on the rise.
---
What are the most common facility issues?
As a facilities manager, your main concern is keeping the building running. But there is more than just maintenance to keep into account. Many facilities managers must complete their day-to-day tasks while also sticking to a budget, that is more often cut than expanded. Here are the 4 most common facilities management challenges.
Issue #1: Outdated data
Any professional facilities manager knows the importance of data. They cannot make justified decisions without it. However, a problem that many facilities managers run into, is that they are delivered data that is no longer up to date. Or, the facility manager continuously asks for data, but for some reason it is extremely difficult to retrieve. As a result, any decision they make will not be as useful or efficient.
Issue #2: Extreme workload
The tasks and duties of a facilities manager are often highly overlooked. Due to insufficient workforce, professionals often cannot make time outside of their day-to-day tasks to review business operations. For example, it would be extremely helpful for many facilities managers to gain more insights into space utilisation across the company. However, due to a lack of time and resources, they often are not able to and therefore miss opportunities to optimise the workflow.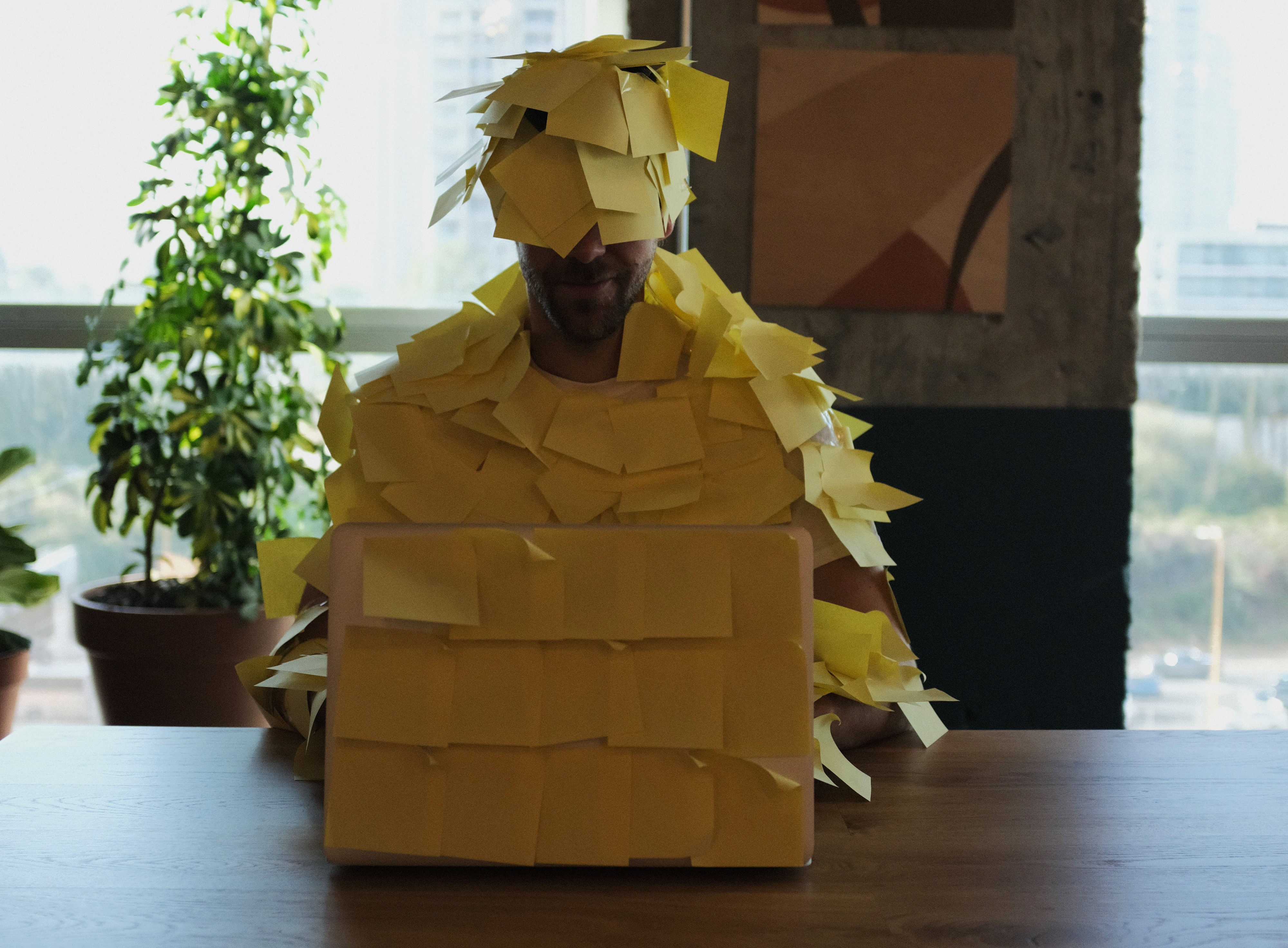 Issue #3: Old buildings
Managing buildings is an important aspect of facilities management. Naturally, as buildings age, they may cause concerns such as repairs, leakages, insufficient insulation, malfunctioning HVAC-systems because they're in overdrive… And don't even start about sustainability goals that have to be reached! Solving all these problems can be extremely expensive, for which the company budget just doesn't have room. Or, it just doesn't seem feasible.
Issue #4: Implementing new technologies
Most of these problems can be solved by implementing suitable technology. Yes, a win for the facilities manager! However, even this can bring about issues. For instance, what are your goals, what is the right technology for your company, and how do you get the most out of it? It often happens that employees are hesitant in using new technology, skeptical about how it can help them. Indeed, technology will only be helpful if it is implemented properly and used consistently.
Tips to improve facilities management
Tip #1: The right technology
Although the implementation of the right technology, as mentioned before, may cause some challenges, it is in fact key in improving facilities management. Using Smart Workplace Technology will generate real-time data regarding the building. Room booking and desk booking software, for example, will provide information on space utilisation in the workplace. The facilities manager can, of course, use this information to redesign the workplace, potentially saving the business on real estate and energy costs. But this information can also help in scheduling cleaning services. After all, if certain workspaces haven't been used since the last clean, there is no need to clean again. Some solutions also provide a Catering & Services module, which can take some work out of hands. It can, for example, be used to book catering and facilities, but can also be used to report damages or malfunctions within a meeting room.
In terms of security, implementing a useful tool for visitor registration may help alleviate the facility manager's concerns. Visitors can register themselves at the reception, without taking up too much of the receptionist's time. Additionally, the system automatically collects data on which people are present in the building in case of emergency. A complete visitor registration system can even collect other relevant information on the visitor, such as the name of their company and contact details.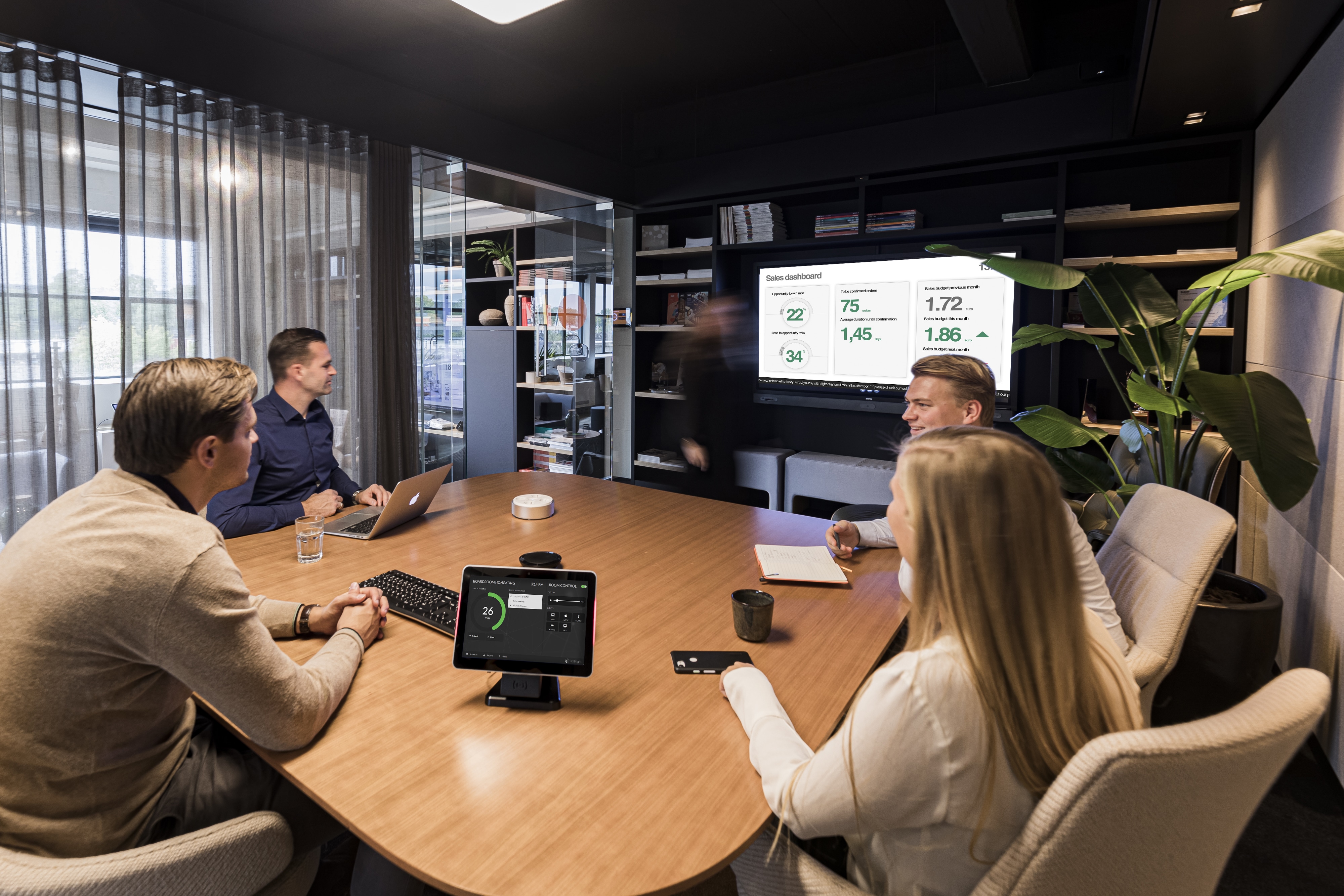 So how do you tackle the problem in implementing new technology? For employees, usually the problem is that the new systems seem difficult and time consuming. Ensure therefore that the Smart Workplace Solutions that you choose, are user-friendly and intuitive. Learning how to use the new set of technology should take up as little time as possible. Always opt for a system that connects with existing programmes within your organisation, such as Microsoft Teams, Outlook or Google Workspace, and make sure that it provides data security, carries legal responsibility and offers forms of support.
Additionally, help your employees understand the importance and relevance of the new technology. Make them understand how it benefits them, instead of only the company. As soon as they see how your solution helps them, it will quickly become part of their daily routine.
Tip #2: Preventative maintenance
Instead of waiting for equipment to break down or to become less efficient, plan periodic preventative maintenance appointments. This may seem like a burden on the budget, but it will actually save money in the long run as you won't be spending it all on repairs. This maintenance will keep your equipment on its best, and thus, most energy efficient. According to a McKinsey study, implementing the correct preventative maintenance according to historical failure data generated a large medical-device manufacturer 18 – 25 percent reduction in maintenance costs. Good for the company wallet, and the environment! Meeting those sustainability goals will be a piece of cake.
Tip #3: Make a custom plan!
Every business is different, and so is their facilities management. There is no such thing as a one size fits all facility plan. Therefore, it is crucial that you create your own. Understand the company's priorities and discuss needs and wants with supervisors and consultants. If you have made a detailed plan that suits your business, you can track progress and act when needed. While sticking to a plan, you simultaneously collect relevant information on workflows and business operations.
Tip #4: Communication is key
Creating such a plan is gold, but it is worth nothing if nobody knows about it. Communicate your short- and long-term goals with your colleagues, both in managerial and non-managerial roles. Make sure everybody understands the end goal and is aware of their share of responsibility. Communicating this information can of course be easily done through e-mail or chatting software such as Microsoft Teams. However, due to the tight scheduling of many employees, these calls may be overlooked.
A more effective approach in corporate communications is digital signage or narrowcasting. This form of communication allows a certain message to be shown throughout the building any time you'd like. Reach a large audience quickly and effectively, and use the power of repetition to your benefit. Pro tip: Invest in a Smart Workplace Solution that is also integrated in PowerBI, so you can create and share information from your new technology in your trusty own dashboard.