Article
General
Coming Soon: Google Workspace Plugin
GoBright offers many integrations to make office life more efficient. Connections with Exchange, Outlook, Office 365, and Active Directory we ensure all different systems work with GoBright software effortlessly. The same goes for Google Workspace. We are in the process of developing a Google Workspace Plugin with which entering and using the GoBright solutions is easier.
---
There is already a Google Workspace integration with which your data is transferred to GoBright. This way all meetings are synchronised across all involved calendars. A Google Workspace Plugin is coming soon, allowing you to access GoBright from your Google Calendar. The Google Workspace Plugin gives you powerful search and room booking possibilities. Cancellations and changes are automatically synchronised with your personal agenda, meeting room agenda and the GoBright Portal.
The Plugin gives you the opportunity to arrange all you need for your meeting. Book AV-equipment, Catering & Services and invite your visitors easily. The Plugin is a service that enables effortless use of the GoBright products, now also in combination with Google.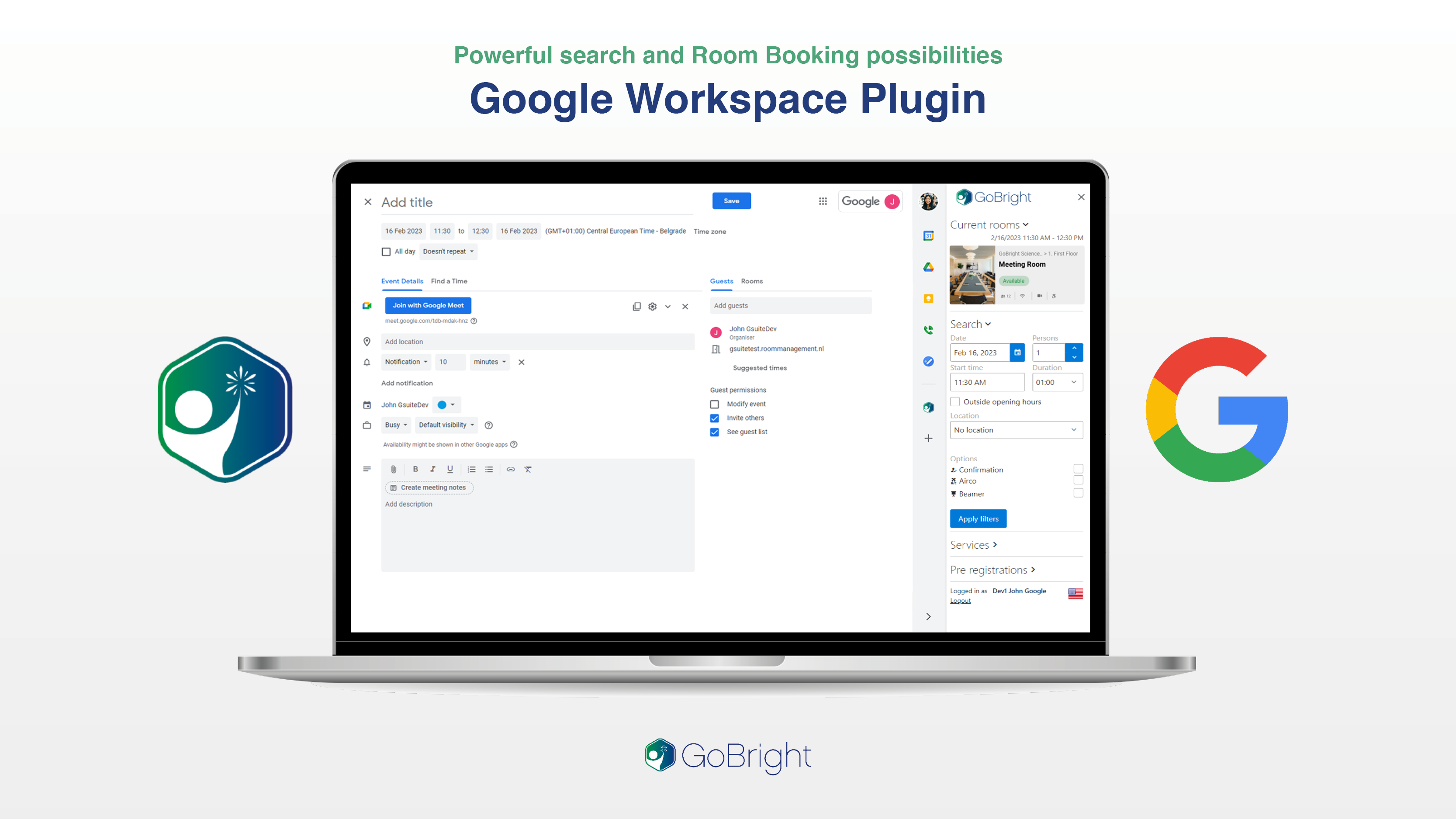 Note
We expect to launch this feature in Q3 of 2023. Stay up to date through the GoBright website, newsletter, and social media.
At GoBright we strive to create user-friendly and smart software. By configuring with a wide variety of brands and simplifying the GoBright use, we expand the possibilities of our software.