Article
Meet
Add a Microsoft Teams Link to Your Room Booking
At GoBright we create Room Booking software for relaxed and worry-free meeting. With flexible working it is no longer a matter of course that everyone is in the office every day. This means that some members of a meeting also participate online from home. Booking a meeting room therefore also requires a more flexible approach. For that reason, we will implement a connection with Microsoft Teams within the GoBright platform. This way you can add a Microsoft Teams link to your Room Booking in the Portal. To bring everyone together at the same place, at the same time. And to make planning your meeting even easier.
---
Adding a Microsoft Teams Link
In the upcoming months we will introduce this new Microsoft Teams feature. This means you can add a Teams call (link) to the booking that you are creating, within the GoBright Portal, Mobile App, or Outlook Plugin. This way you can connect with your colleagues easier and helps you improve collaboration.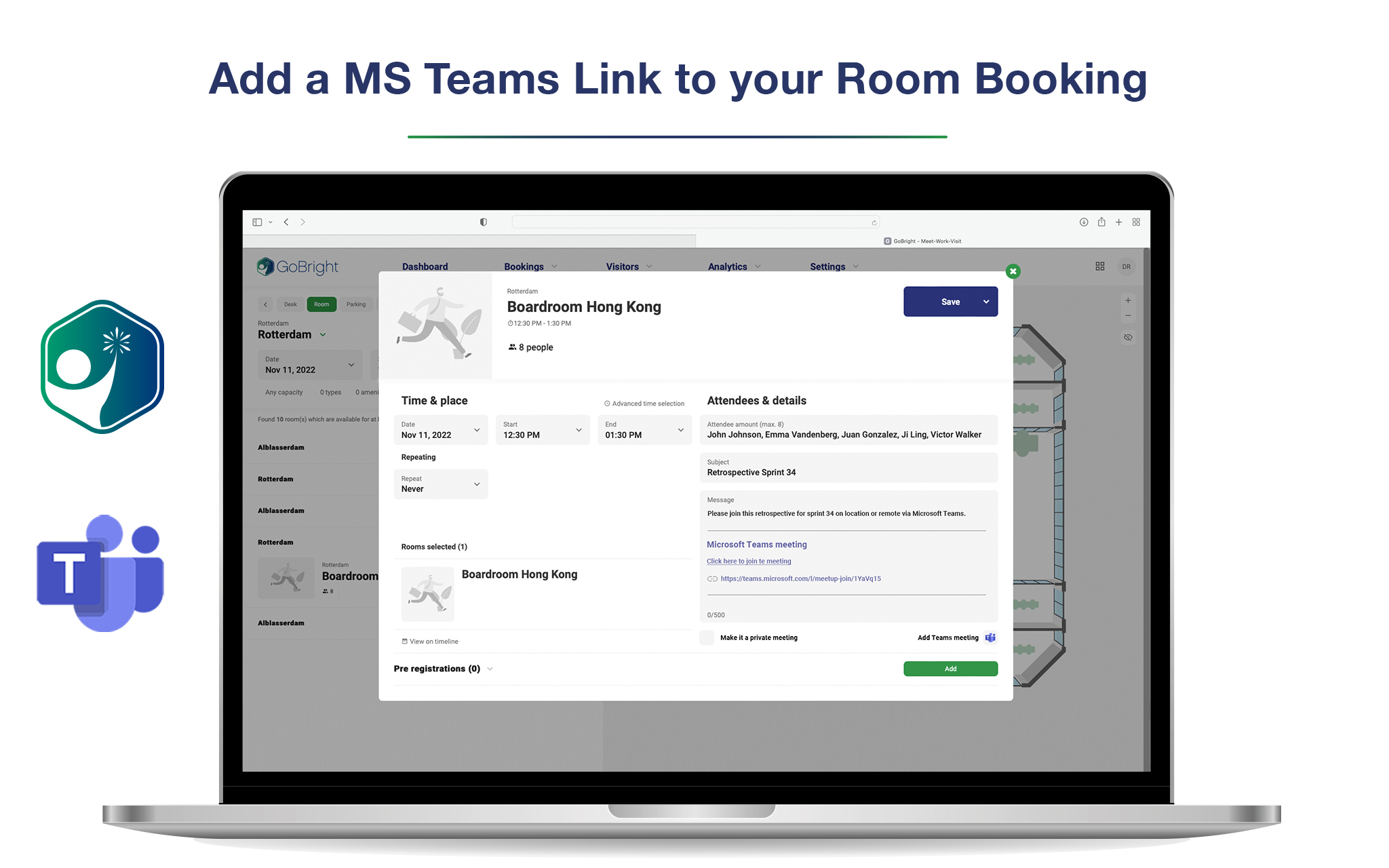 Smart Integrations
To support Hybrid Working environments, GoBright is continuously improving the user-experience of its platform with smart integrations and collaborations. Microsoft Teams is one of the largest online platforms for working together efficiently and effectively, so it is only logical that we joined forces in our platform.
Note:
This feature will be launched in Q1 of 2023. Keep up to date through our social media, website and newsletters.