Article
General
Lookback – Facilities Show 2023, United Kingdom
Last month the Facilities Show in London brought the entire facilities management supply chain together to share expertise, explore innovations, and discover new solutions to modernise and even digitise workplaces and office buildings. GoBright was present at the Facilities Show as well, together with our UK Distributor Ascentae. We met so many interesting people and enjoyed sharing our expertise with them.
Watch the video below for an overview of the facilities show.
---
It's the talk of the town. "Companies need Smart Workplace Solutions to manage office buildings and workplaces effectively and safely". However, many businesses are yet to comprehend the importance of adopting smart solutions and how to start. Companies are adopting different forms of flexible work options for different reasons. They want to stay on top of their game and are doing everything they can to keep their employees happy, improve collaboration and productivity, cut costs and improve sustainability.
The future is now.
A hybrid office is no longer an 'Office of the Future'. The future is now, we're right in the middle. We especially noticed that Facility Managers and their employers do recognise the importance of Hybrid Working, or Flexible Working, and they are eager to offer it, but the way to make it a success is not always clear yet. We advise employers to start listening to the needs of their own employees. What do they need to do their work well? And what resources can you offer them to promote cooperation, improve communication and create insight into available workplaces, meeting rooms, etc.?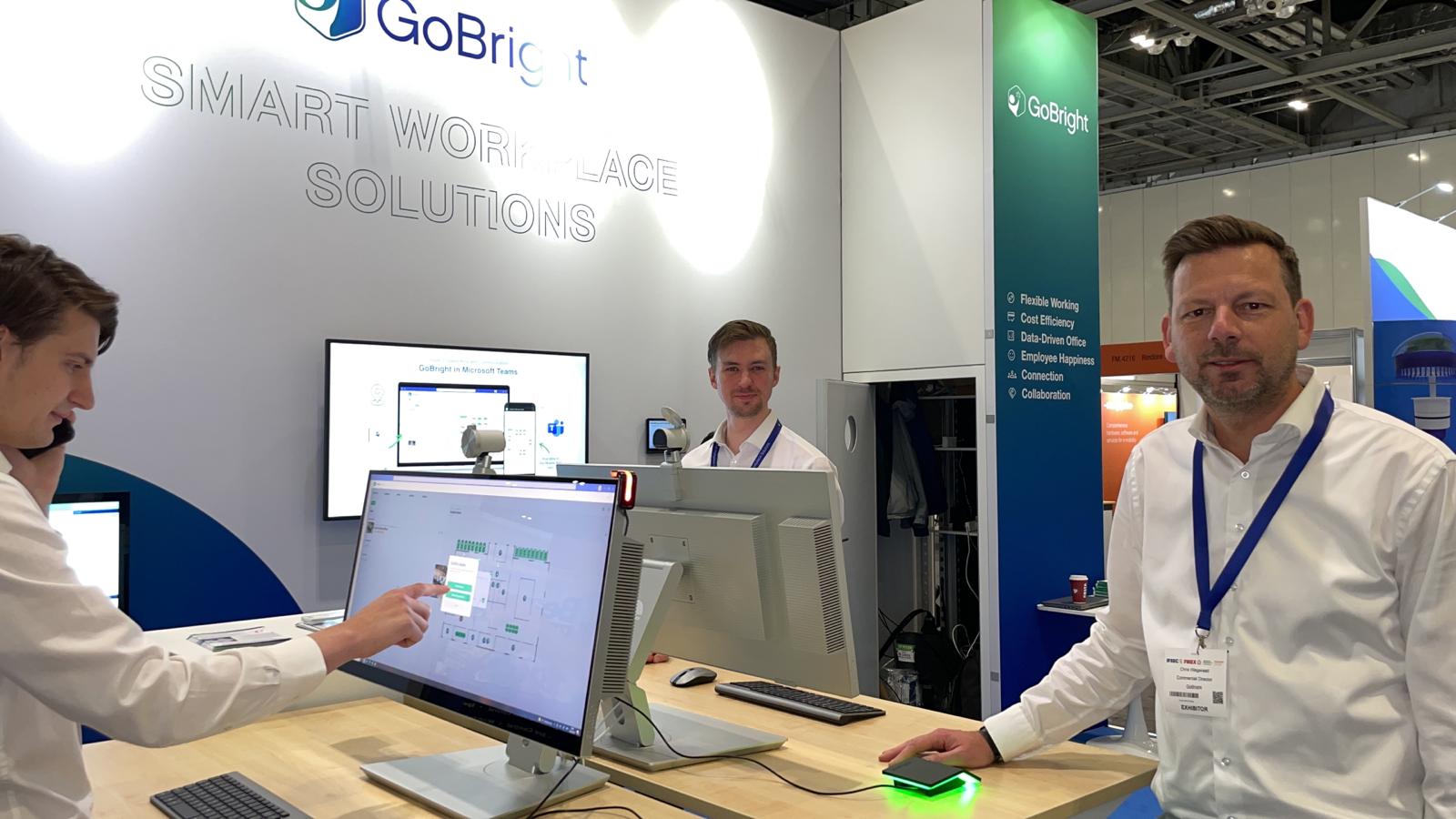 Maximise workplace utilisation and save costs.
Rent, utilities, insurance, a.k.a. fixed costs, are often the biggest expenses for an employer. When a large proportion of employees work remotely, this is something you can certainly save on. Facility managers struggle with the question of how they can better understand office utilisation. They want to understand how they can ensure that their building operates in the most efficient way. And, finally. they need data to support their conjectures. Data collected through the use of smart technology.
Purpose of the office.
Remote working, or working from home, can be very nice. But there is also a large group of employees who want to come to the office for certain activities or meetings. And there is also a group of colleagues who prefer to work in the office rather than at home. That means Facilities Managers need to know which factors drive people to come to the office. The purpose of the office has changed and may be different for every company. So again, knowing what your employees want and supporting this with actual data helps the facility manager to create the best office environment.
Integrations
People are simple creatures. We don't want to be confronted with multiple different or complicated tools and systems. We want a user-friendly system where we can do everything at once. No hassle with different logins, or different apps to install. For that reason, Facility Managers look for digital solutions that integrate with their existing, familiar systems, or all-in-one solutions. The GoBright Smart Workplace Solutions do this perfectly, as we fully integrate with Microsoft Outlook & Teams, Our booking platform can be controlled from 1 app, and is easy to use.
Investing in the right software and hardware – which offer quality, flexibility and ease of use – is key. Technology solutions from GoBright help to create a better workplace environment and make data-driven decisions for the future.