Devices & Advanced settings
The next step is to add the devices where the playlist will be shown. This can be a single device, a group of devices, or one or more tags. More about devices can be read here.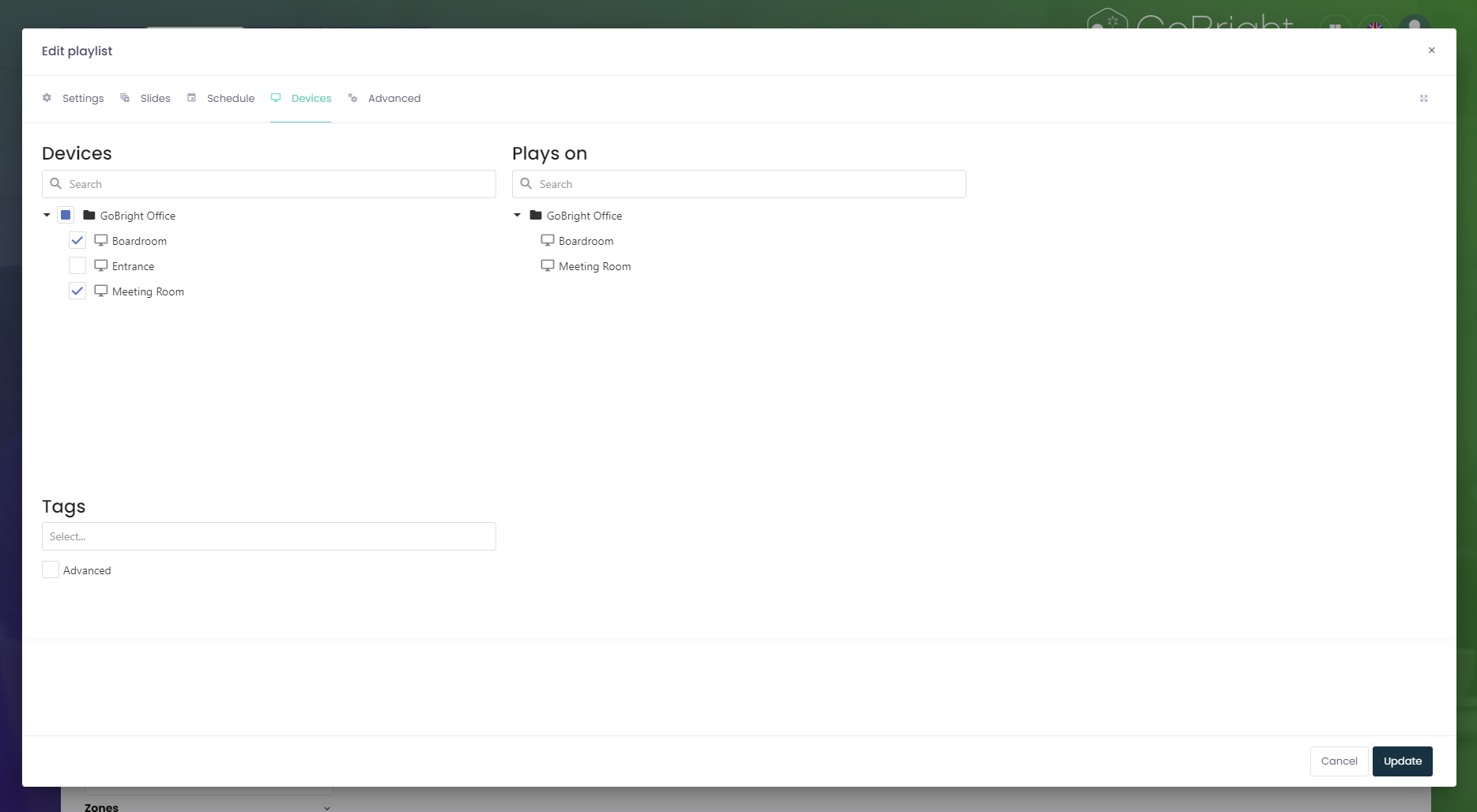 After the devices have been selected, let's look at the Advanced settings.
Advanced settings
There are two options within the advanced settings that can be used by selecting their checkboxes. We'll describe what they do below:

Same time worldwide
This uses the same time on all devices regardless of which time zone they currently have. This means that the playlist will play at the exact same time on all devices. This is useful when a worldwide message is being delivered across multiple countries.
Suppresses simultaneous playlist
This will always show this playlist, regardless of any other playlists that are scheduled at the same time. Usually, when one or more playlists play at the same time, their content is being merged and played alternated. When this option is checked, only this specific playlist will be shown and other playlists will not. This is useful when an important message is temporarily being displayed on multiple devices without changing the existing playlists.
Next
When you are satisfied with the playlist you should update the content to the device(s).