Article
Meet
Booking Combined Meeting Rooms
---
With the rise of Hybrid Working, the office space becomes an increasingly flexible environment. More spaces can be used in various ways and in different situations. One meeting room can for example be transformed into two, by using divider screens or sliding walls. We have now upgraded our system to increase the user experience and flexibility in booking combined meeting rooms.
Flexible spaces or rooms give users the possibility to book one or two meeting rooms at a time. To help users book exactly what they need, without running into the issue of booking two rooms/spaces with the risk of one being occupied, we have built in this feature in our software. Providing your employees with the option to book the combined room/space can be done perfectly with this upgrade in  our Room Booking solution.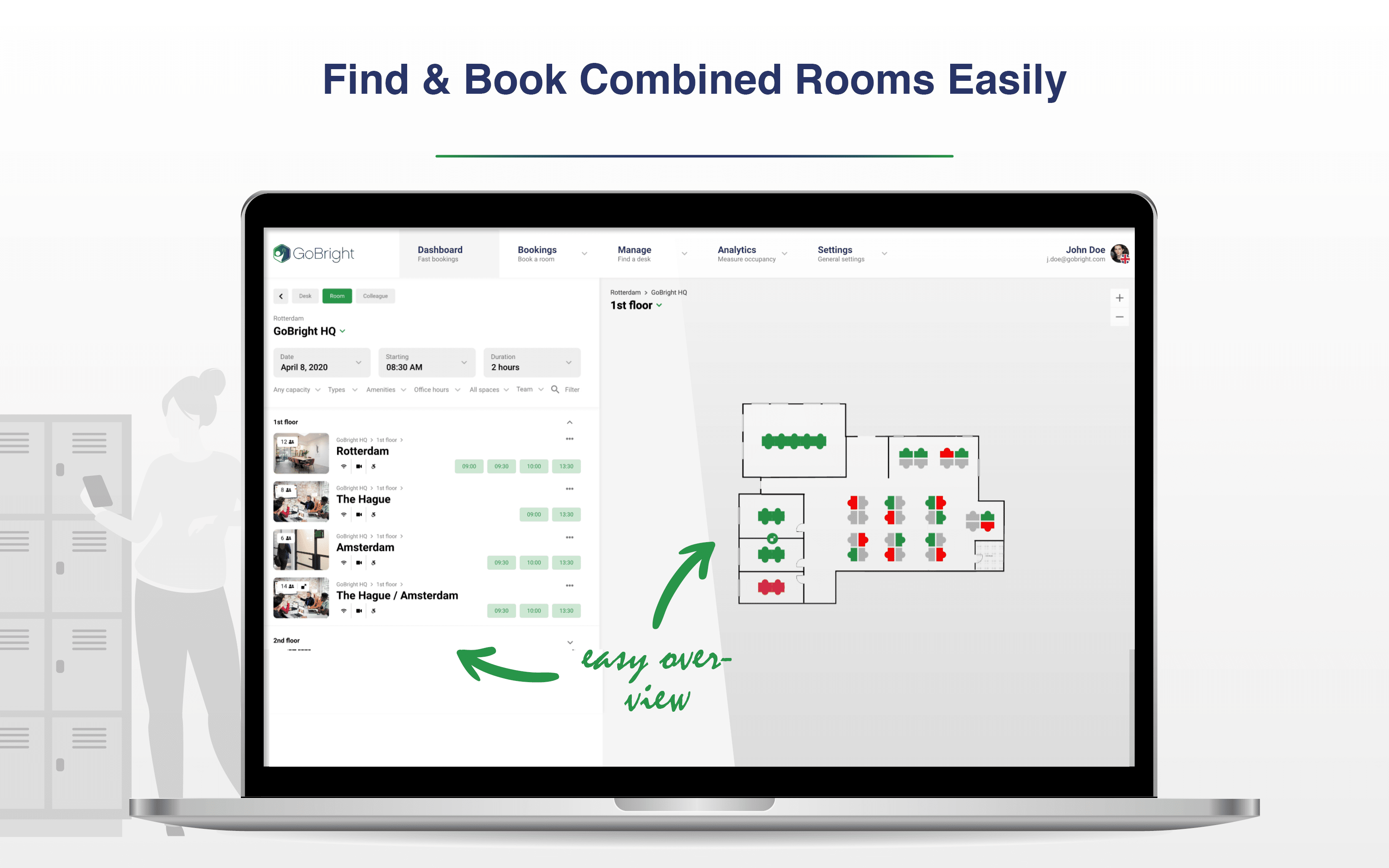 Note
We expect to launch this feature in Q2 of 2022. We will keep you updated through our website, newsletters, and social media.