Article
General, Meet
GoBright Outlook Plugin Upgrade
GoBright aims to make office life easier and more efficient. With the GoBright Outlook plugin we enable new ways of working in the smart office to be organised better. We have upgraded the plugin which makes installation easier and makes it possible to use on Apple MacOS devices.
---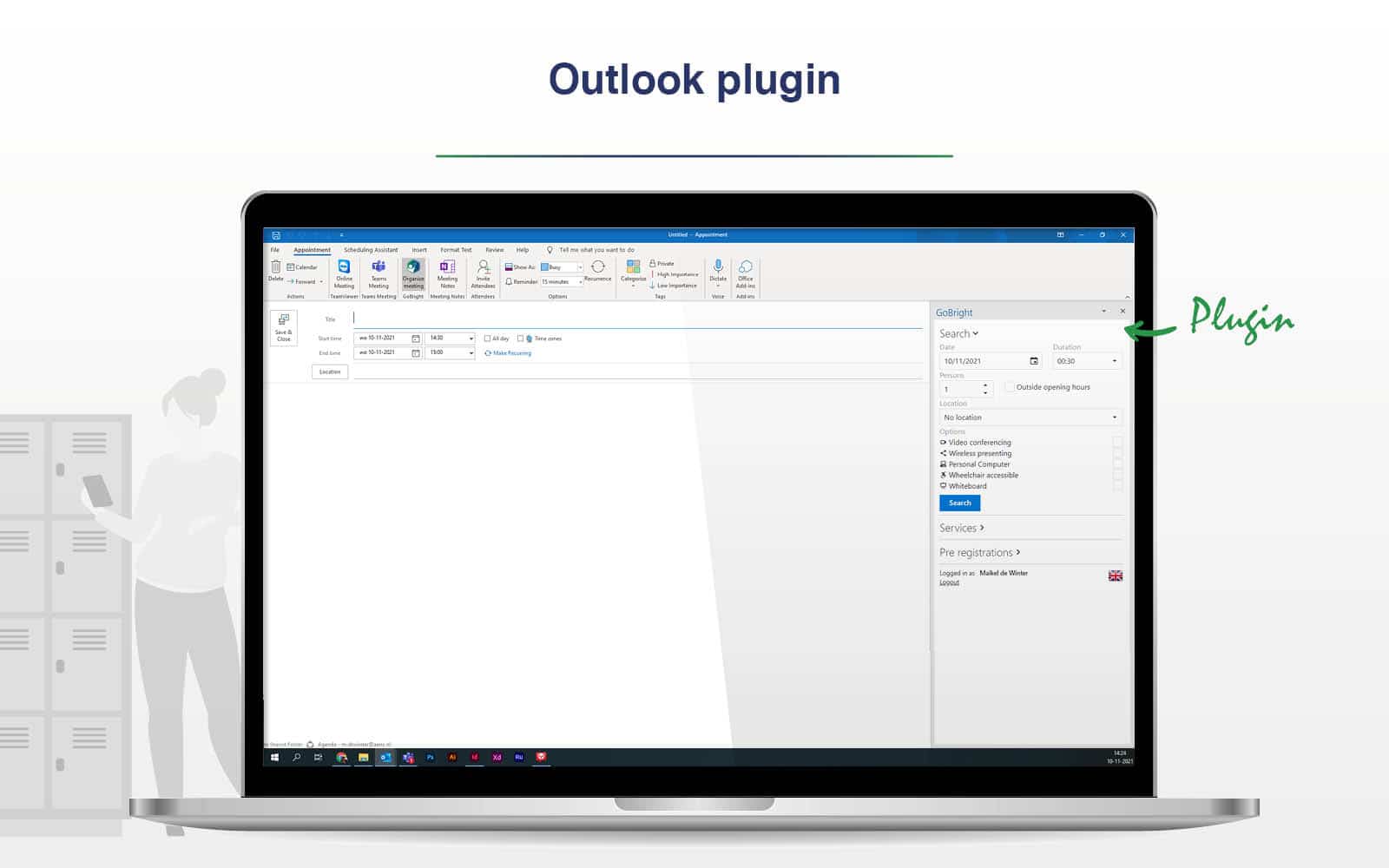 Working with the GoBright Outlook plugin gives you powerful search and room booking possibilities, directly in your personal Outlook calendar. Any scheduled booking changes and cancellations synchronise with your personal agenda, the agenda of the meeting room and the GoBright Portal automatically. Organising all necessities for your meeting, such as AV-equipment or Catering & Services, can easily be done via the Outlook plugin as well. In short, the plugin is a free service that enables effortless use of the GoBright solutions.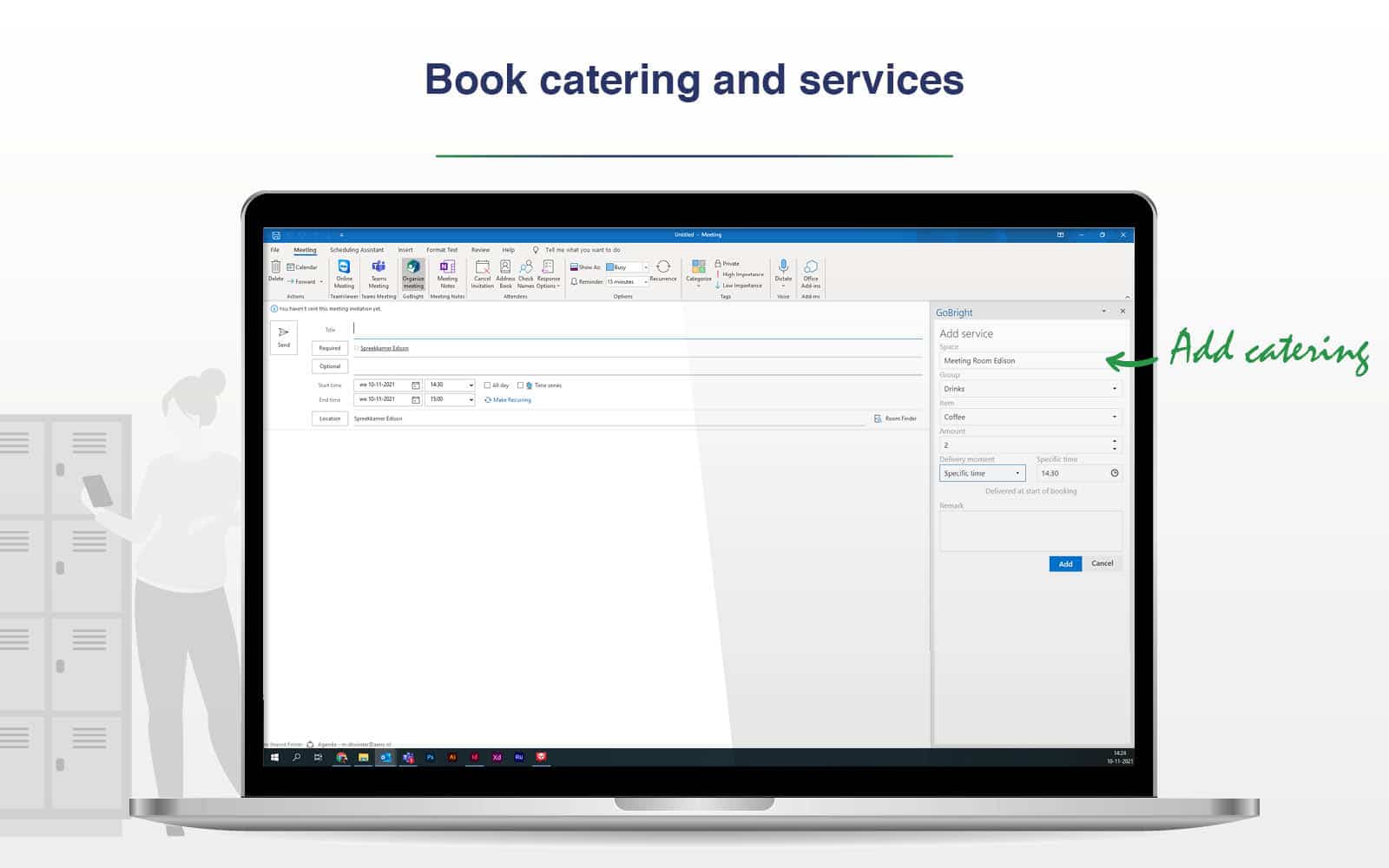 Installation Upgrade
Before the upgrade, when integrating the plugin via the web version of Outlook, it still had to be configured with singular laptops and desktops manually. With the upgrade, the integration automatically configures throughout all devices, making it available for use instantly. Less steps are necessary to make the plugin available for organising your meetings which increases user-friendliness and efficiency.
Outlook Plugin & MacOS
With the upgrade of the GoBright Outlook plugin, it will be possible to integrate with Apple MacOS devices. Before it was only possible to install, configure and use the plugin on Windows equipment. Organising meetings with the GoBright Outlook plugin can then be done via any configured Apple device with MacOS software.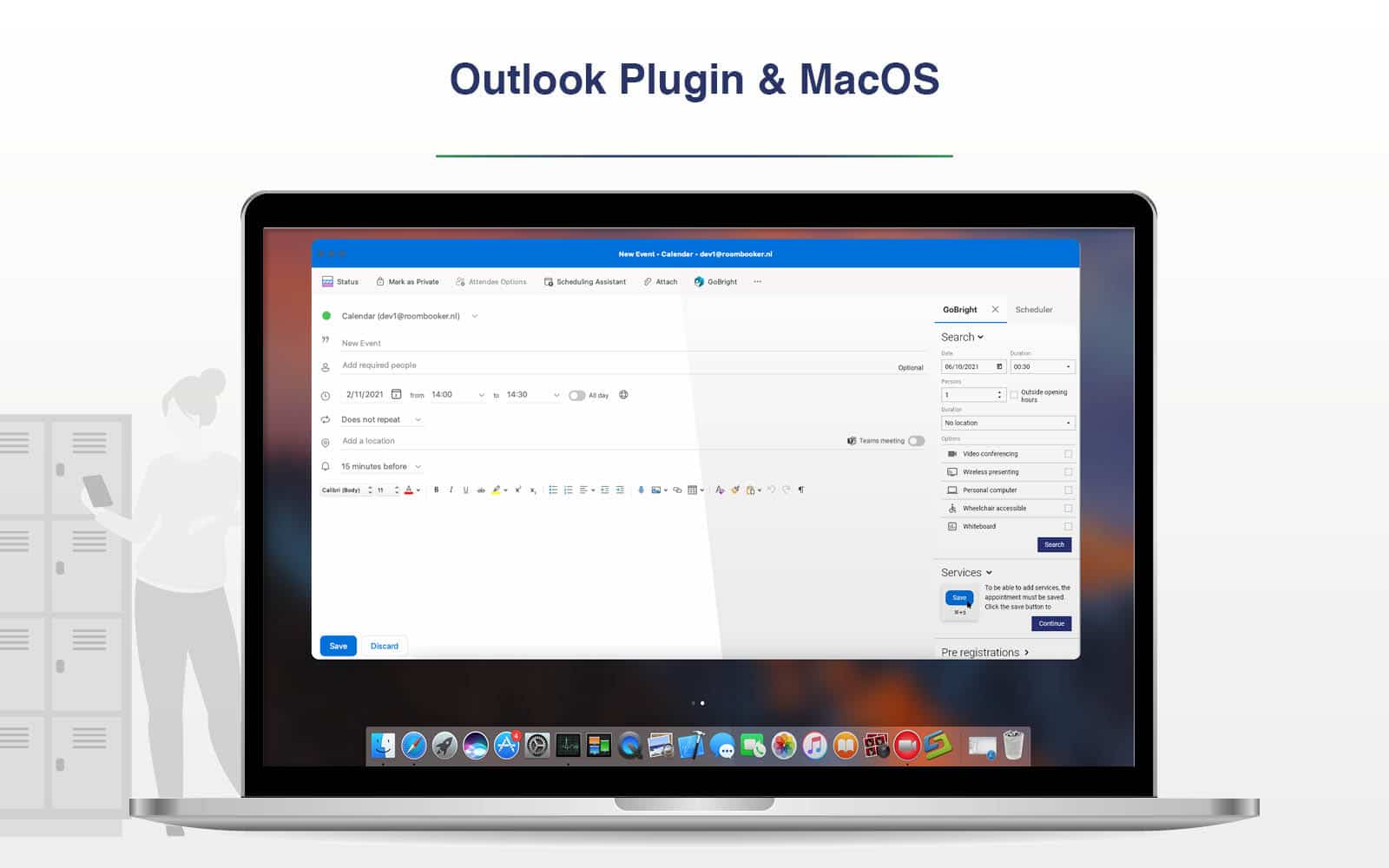 At GoBright we strive to create user-friendly and smart software. By configuring with a wider variety of brands and simplifying the plugin installation, we expand the possibilities of our software.