GoBright Interact: a new and ground-breaking hardware device that can be used for our Desk Booking software, but also for our Room Booking software.
Five years ago, GoBright launched the GoBright Connect – a unique and innovative device that is installed in a desk and shows the occupancy status of that desk. The Connect makes it possible to see if a desk is occupied by somebody, other than seeing a suitcase and jacket. It is also able to drive a desk up and down according to your personal pre-sets. Now, a few years later, the office landscape has changed and GoBright wouldn't be GoBright if we didn't continue innovating our products.
"With five years' experience with the "Connect" and the rapidly changing demands for flexible working, we decided that it was time for new and improved desk and room hardware. With the Interact, we have met the demands from the market for both solutions within one piece of hardware." 

– Chris Wiegeraad, Commercial Director at GoBright
---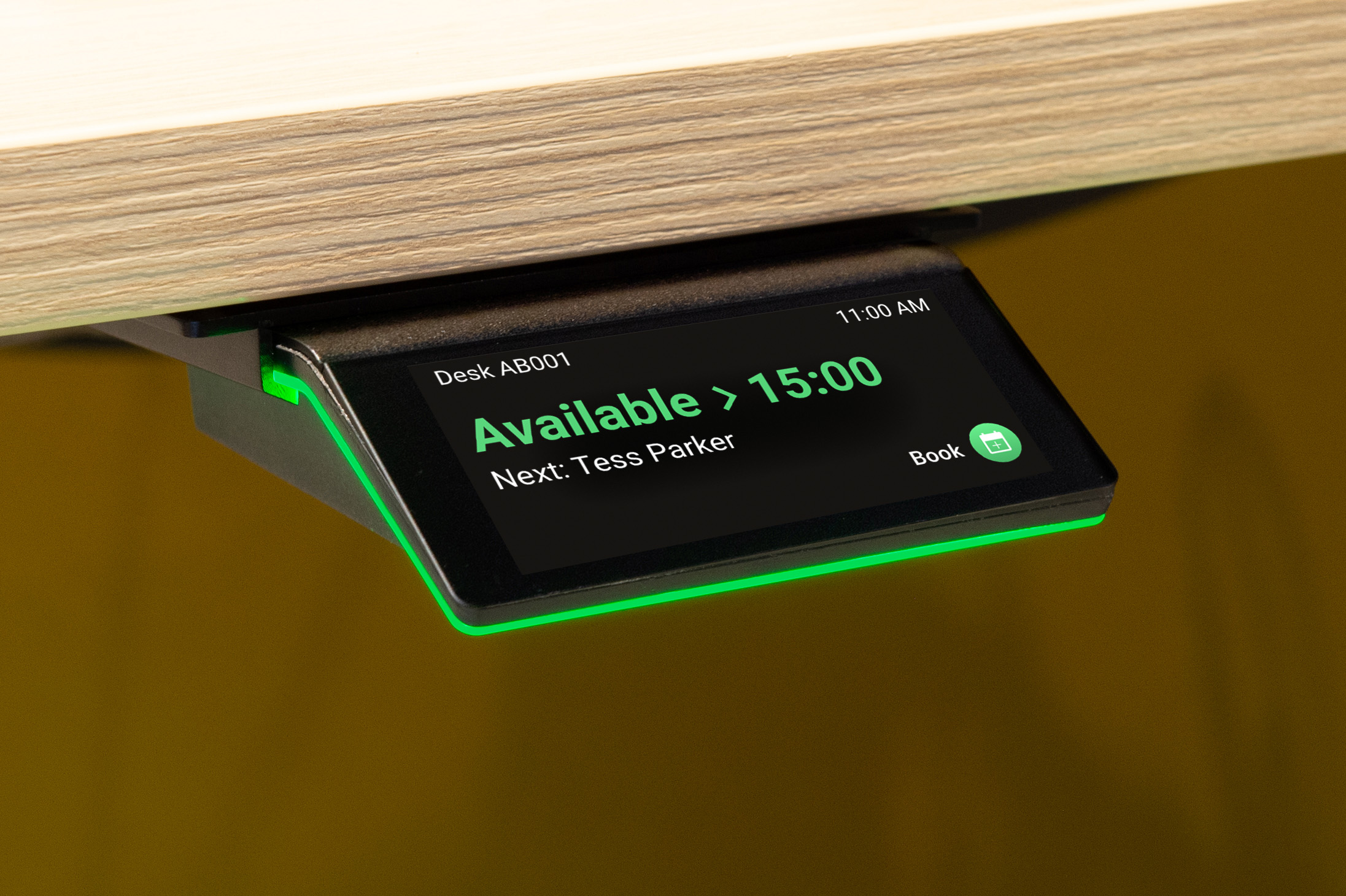 "Innovation is change that unlocks new value."
The official launch name is The GoBright 'Interact'. It not only shows which desk or room is occupied, for how long, and by whom – it also makes it possible to interact with the workplace or meeting room. Use the QR code to check in/out or start an ad hoc booking and select the timeframe you want. The intuitive touch screen also enables users to stop or extend a booking, and to change the desk status to 'do not disturb' or 'this workplace needs cleaning'. The Interact's memory function additionally provides the user with an ergonomic setup, as it can adjust the desk to each user's personal height preference. After the employee completes a one-time setup, all their workstation preferences are stored in the GoBright Portal, minimising daily user routines, and allowing for focus and productivity in an ergonomic desk-sharing office space.
"Innovative as we are, we are always looking for ways to challenge and improve office life. With our years of experience in providing desk booking and room booking solutions and exploring employee behaviour; we know that the GoBright Interact is the perfect tool for a personalised workplace. Bringing Smart Workplace Solutions to the next level", Wiegeraad states.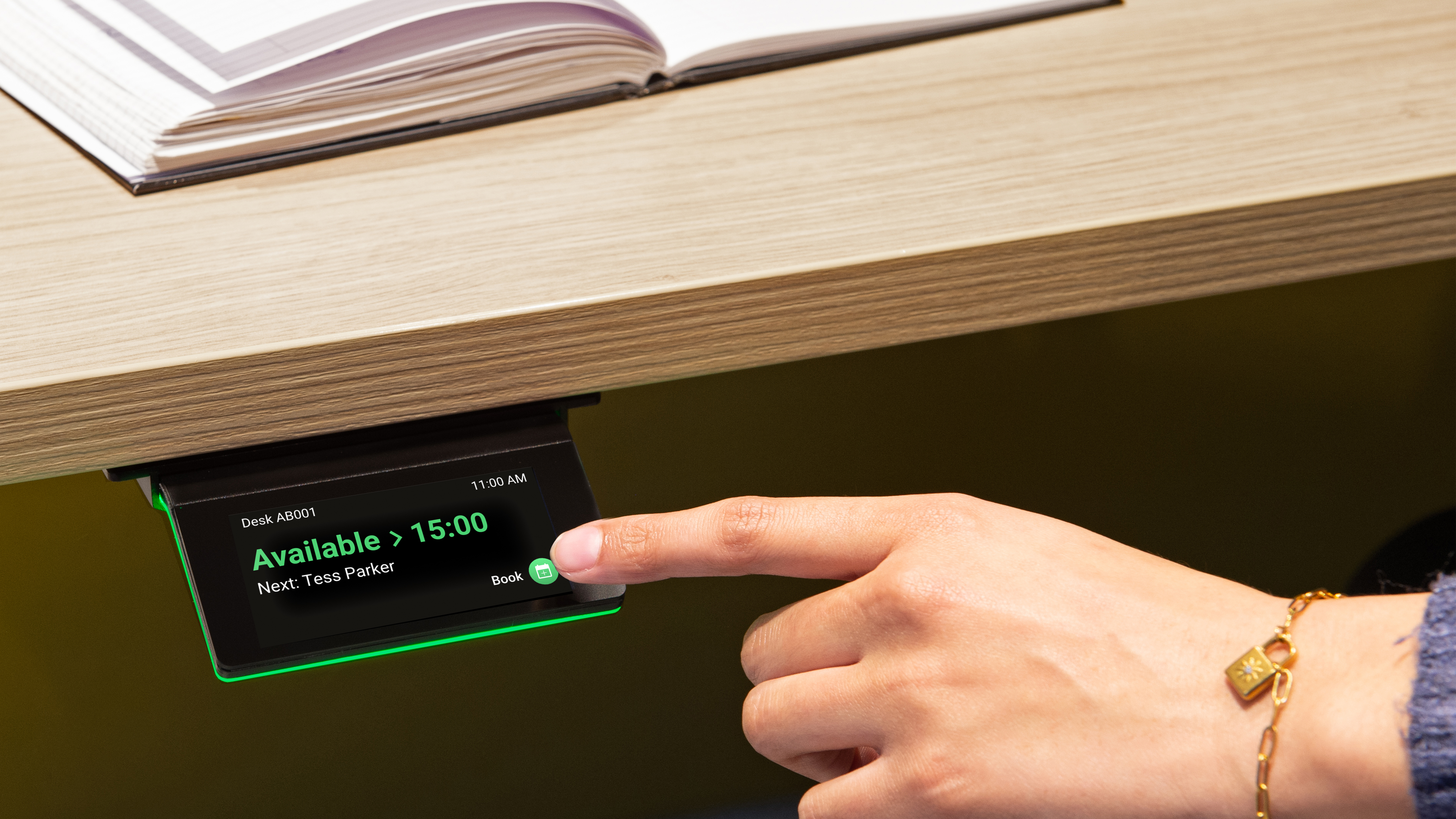 What are the advantages of the Interact?
The biggest advantage of the new device is that it provides the user with more precise information and insights. The Interact can be mounted underneath or on top of a desk, on a partition wall, or on meeting room walls. Thanks to its touch screen, users can see the bookings of the workplace, and make bookings ad hoc. The Interact is an indispensable piece of hardware in flexible and hybrid offices. What's different, is that the device does not need a gateway: it works on wi-fi and thus can be installed within no-time. Next to that the Interact has a built-in sensor. This means that desk occupancy data can be collected with the Interact, with which you can make strategic choices when it comes to redesigning your office space.
Thanks to its compact design, the Interact is also perfect to attach to the increasingly popular silent pods, office cabins, or other workspaces. This makes it easier to book flexible or temporary workplaces in the office. Conclusively, the Interact is a versatile and compact solution for a fully personalised day at the office for every employee.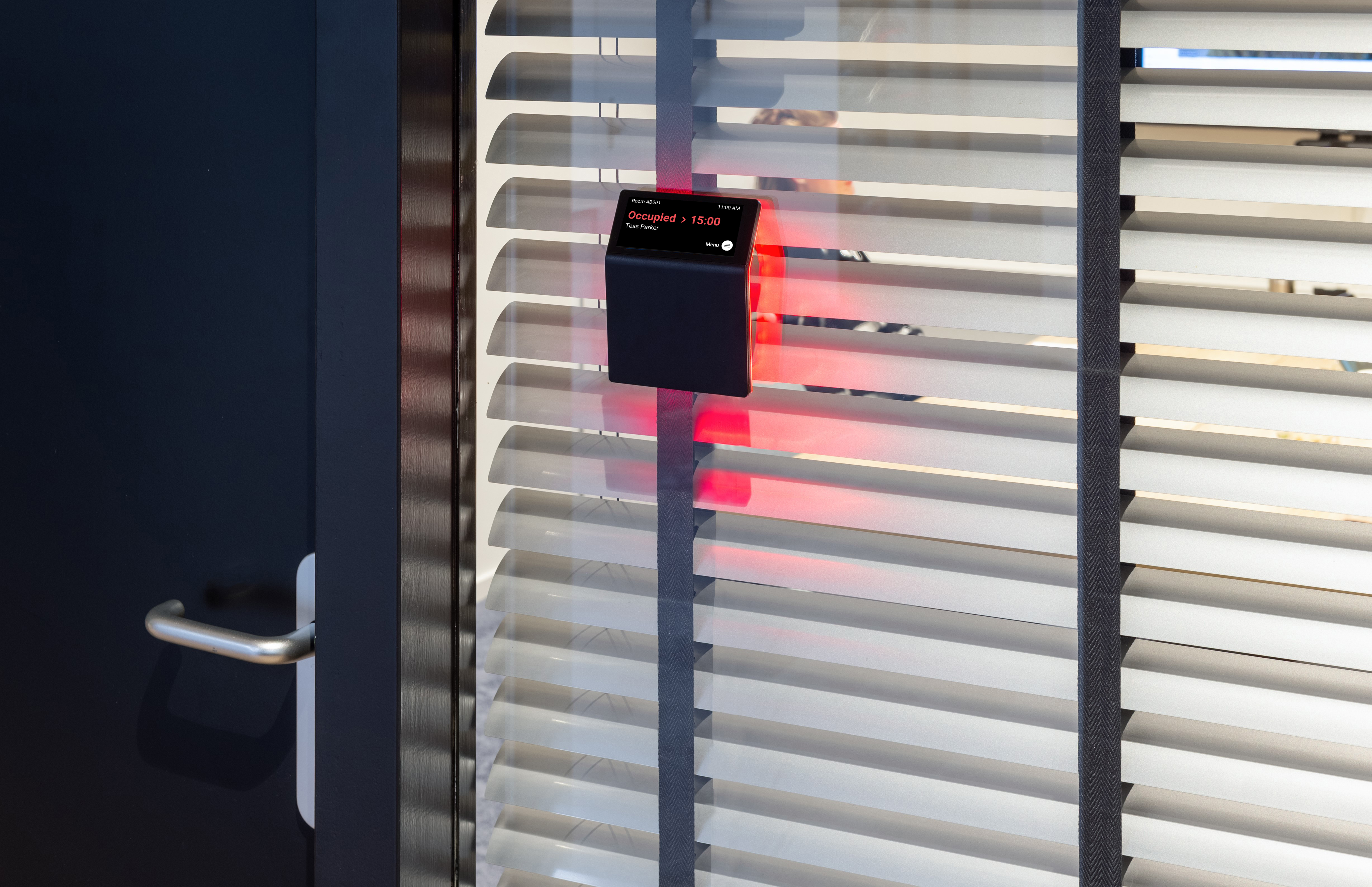 Why do offices need Room Booking and Desk Booking?
In the current corporate world, it is becoming more and more important for employees to have some sort of flexibility in their workdays. People want to decide when and where they work, to keep a good work-life balance. In many businesses, flexible working is already the standard. However, when all employees are working at different times and from different places, it may become difficult to collaborate. This is one of the most prominent reasons why Desk and Room booking are much wanted systems in modern offices. They provide employees with important insights that help them plan their workdays, for example showing if there is enough space at the office for them to work, or if a certain colleague is present that day. Room and Desk booking systems in combination with refined and intuitive hardware are the key to retain good collaboration at the office, while also retaining autonomy and flexibility.