Article
Meet, Work
The Ins and Outs of the GoBright Interact – and upcoming upgrades
While the GoBright Connect has been a trusty companion for many for the past few years, and will remain being so, we realised the market was asking for something else. This is why we introduced its cousin, the GoBright Interact. Currently, we are busy developing extra accessories suitable with the Interact. Coming to you in the course of the next six months!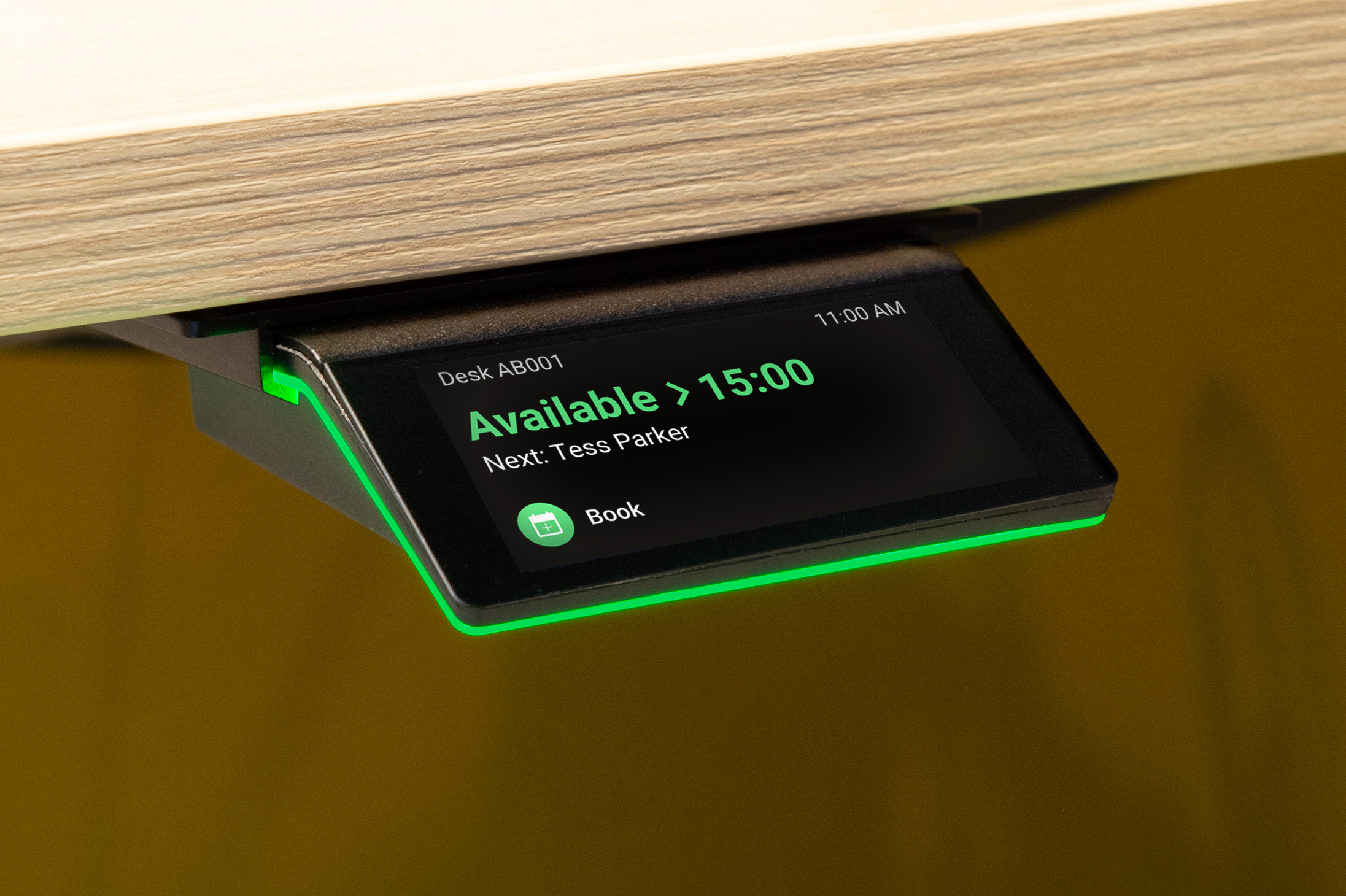 ---
What is coming in 2024?
Height-adjustable Desks
As we spend a large portion of our time behind our desks, it is extremely important to have a healthy working environment. Many employers therefore provide their employees with height-adjustable desks. Instead of having to manually set the desk each time you want to change your position, we programmed the Interact to remember your height preferences. Soon, it will be possible to link the Interact with LINAK acutator systems. We are investigating to integrate with other brands as well! This means your personal settings need to be installed once. After this, you can load and control your personal standing and sitting height into any desk via the Interact with one click.
GoBright Glow
In 2024, a GoBright Glow for the Interact will be available. This device can be mounted on monitors or desk separators at the office and emits a coloured LED-light according to the desks' status.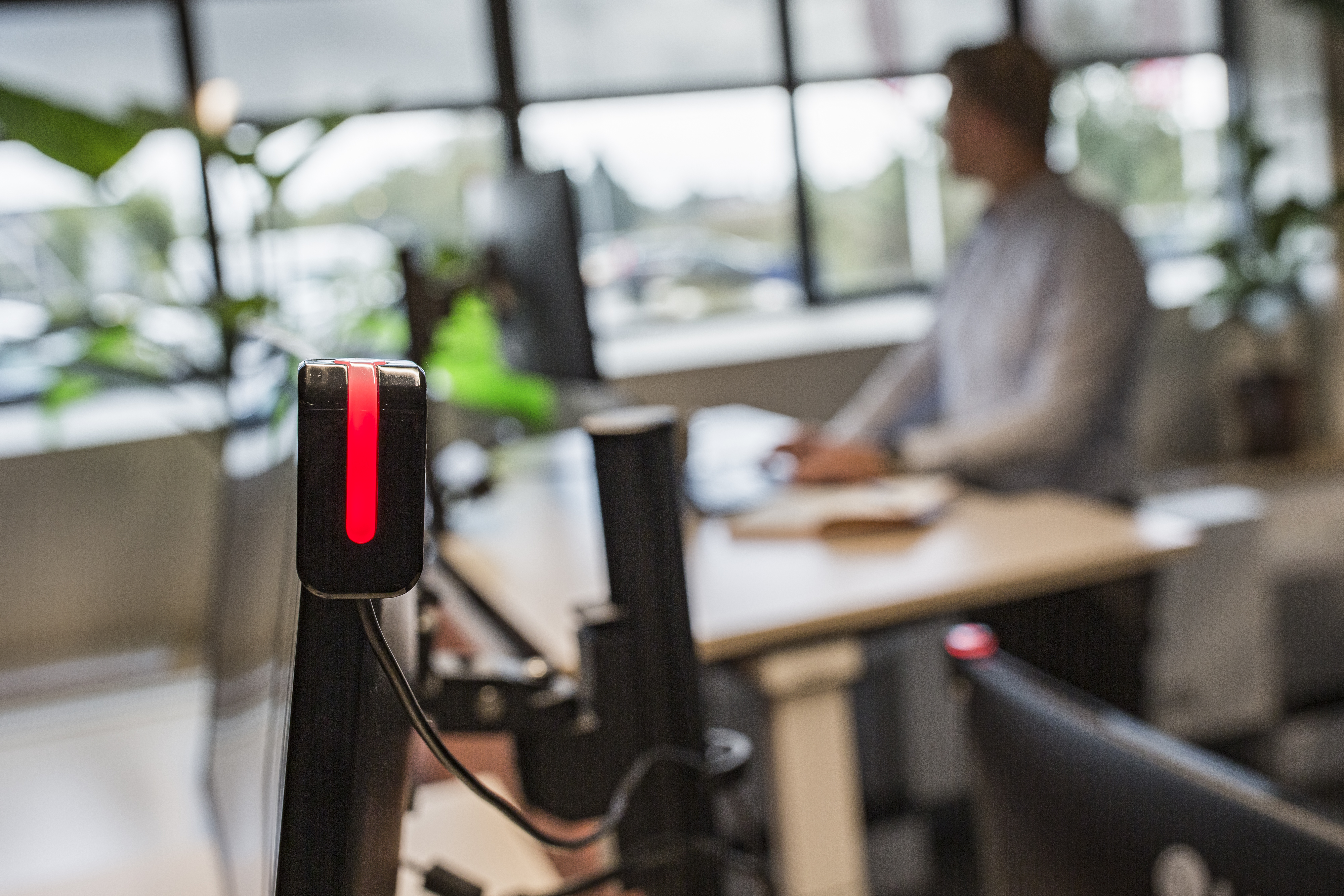 Sensors
While the Connect can be used in combination with sensors, the Interact has one built in. The sensors detect whether a desk is occupied, providing a more accurate overview of the office's occupancy. When, for example, a desk is booked but nobody shows up to check-in, the Interact will release the desk for somebody else's use. Vice versa, when a person uses a desk without making a prior booking, the sensor will make sure that the desk will show as 'occupied' throughout the entire GoBright Platform. No more no-shows and inaccurate occupancy overviews!
PoE
We are also busy with developing a PoE connection for the Interact which will make sure that the Interact gets its power and internet over the same cable.
About the GoBright Interact
The Interact is a versatile and interactive hardware device developed by GoBright that can be used for both Room Booking and Desk Booking. It allows the user to create detailed bookings and view existing bookings.
Do you want to know more about the GoBright Interact?