Nederlandse Spoorwegen (Dutch)
This widget only displays the Dutch Railway system and cannot be used to get information from other railway companies.
The NS widget shows the departing trains from a specific station that can be selected. This includes all Dutch railway stations. This is a free service from NS that can be used within GoBright View.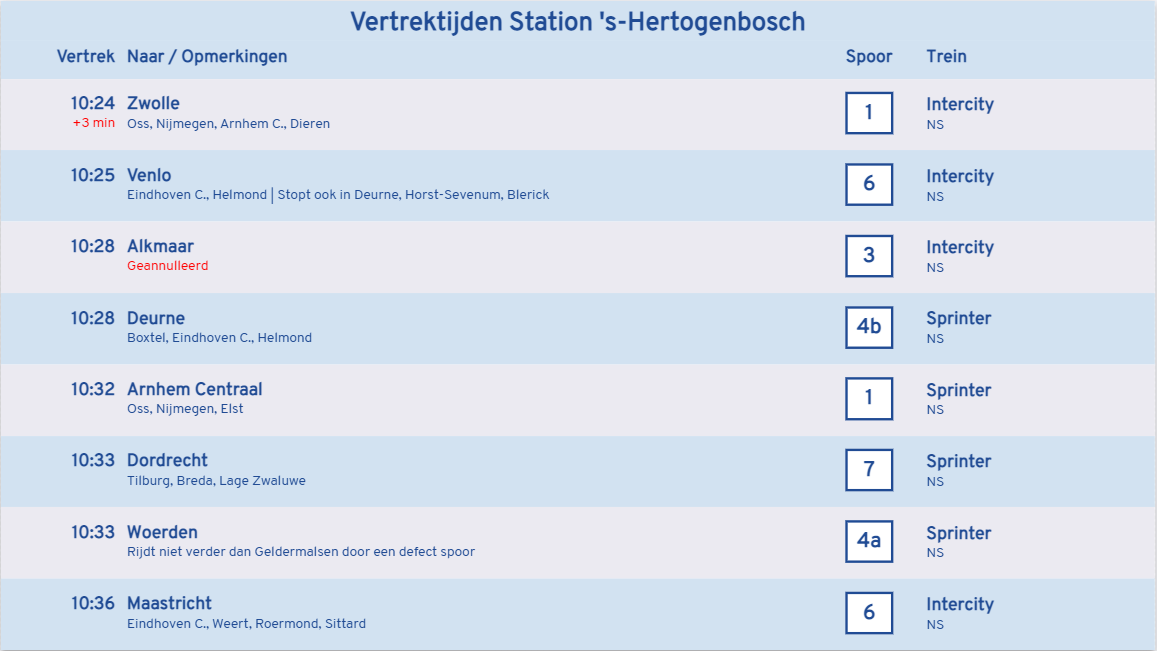 Requirements
Apply for an NS account
Go to: https://apiportal.ns.nl/
Press the INLOGGEN button on the top-right
You'll need to create an account Externe bezoeker
Click "Don't have an account? Sign up now"

Follow the steps to create an account
Subscribe to the NS-app
Go to: https://apiportal.ns.nl/
Click on API Products
Choose Ns-App
Fill in an product subscription name like 'GoBright View'
Click Subscribe

Get the API key
You should be redirected to the Profiel page, otherwise choose Profiel in the top right corner
We'll need the Primary key
You can show this by pressing Show button
Copy the Primary key

Within GoBright View
Add the NS Widget to a slide

Click the widget so the parameters show up

Paste in the key you've gathered earlier in the

Api key parameter field
Click Save