Article
General
Turn your workplace into the ultimate Office of the Future
During the Covid-19 pandemic, all businesses were forced to reshape their way of working. It became the norm to work from home and the office was involuntarily rarely visited. While working from home brings about many different benefits, such as being able to pick up the kids from school or to flexibly schedule your day, lockdown proved that people still needed that face-to-face contact and collaboration as mental health issues started surfacing. The combination of these factors resulted in employees developing different perspectives and expectations of a working environment. Where the office used to be a place for mere working, it has now become a destination for social encounters. If there is one thing we learned from the past two years, it's that although the office is indispensable for working cultures, there are many unused possibilities. The office as we know it needs reshaping. Here's how you can turn your workplace into the ultimate Office of the Future.
---
What do your future employees want?
To optimally design your office, it is important to fulfil your employees' needs. These have changed drastically. The newer generations of employees have different values and perspectives on work than former generations. Where work used to be a place for concentrated working, it is now more often viewed as a place to easily get together with colleagues and collaborate creatively. When employees' preferences do not match the opportunities offered by the employer, engagement decreases, burnout chances increase, as does the chance that employees will apply elsewhere. So listening to your employees and following up on their wishes is where to start.
Flexible working
Nowadays, a greater work-life balance and better personal wellbeing are top priorities for employees. People appreciate the fact that they are able to plan their day in the way that is most convenient for them. This is why hybrid working, or remote working is showing such an upwards popularity. Employees want to be given the opportunity to work from home, but also have a stimulating environment at the office to visit when they are in need of social interaction and direct collaboration. Since everybody's preferred schedule is going to be different, it is important for employees to be able to easily connect and communicate with their coworkers.
A Gallup survey from June 2022 shows that 60% of the full-time employees want a long-term hybrid work arrangement.
Diversity and inclusivity
Diversity is also a very present topic in current society. More and more people are starting to see the value of working in a diverse and inclusive team. People from different backgrounds and with different characteristics can bring a variety of strengths to your team. In order to hire such a variety of different people, you have to make your business an attractive place to work at by facilitating their needs.
Sustainability
Lastly, employees seem to be increasingly interested in working at sustainable offices. This new generation of people works not only to survive, but to achieve personal growth by working for a good cause. This may entail that they seek to have value in your team, but they also show a preference to work at a place where they feel they are contributing to a better world. Environmentally friendly companies are therefore more attractive.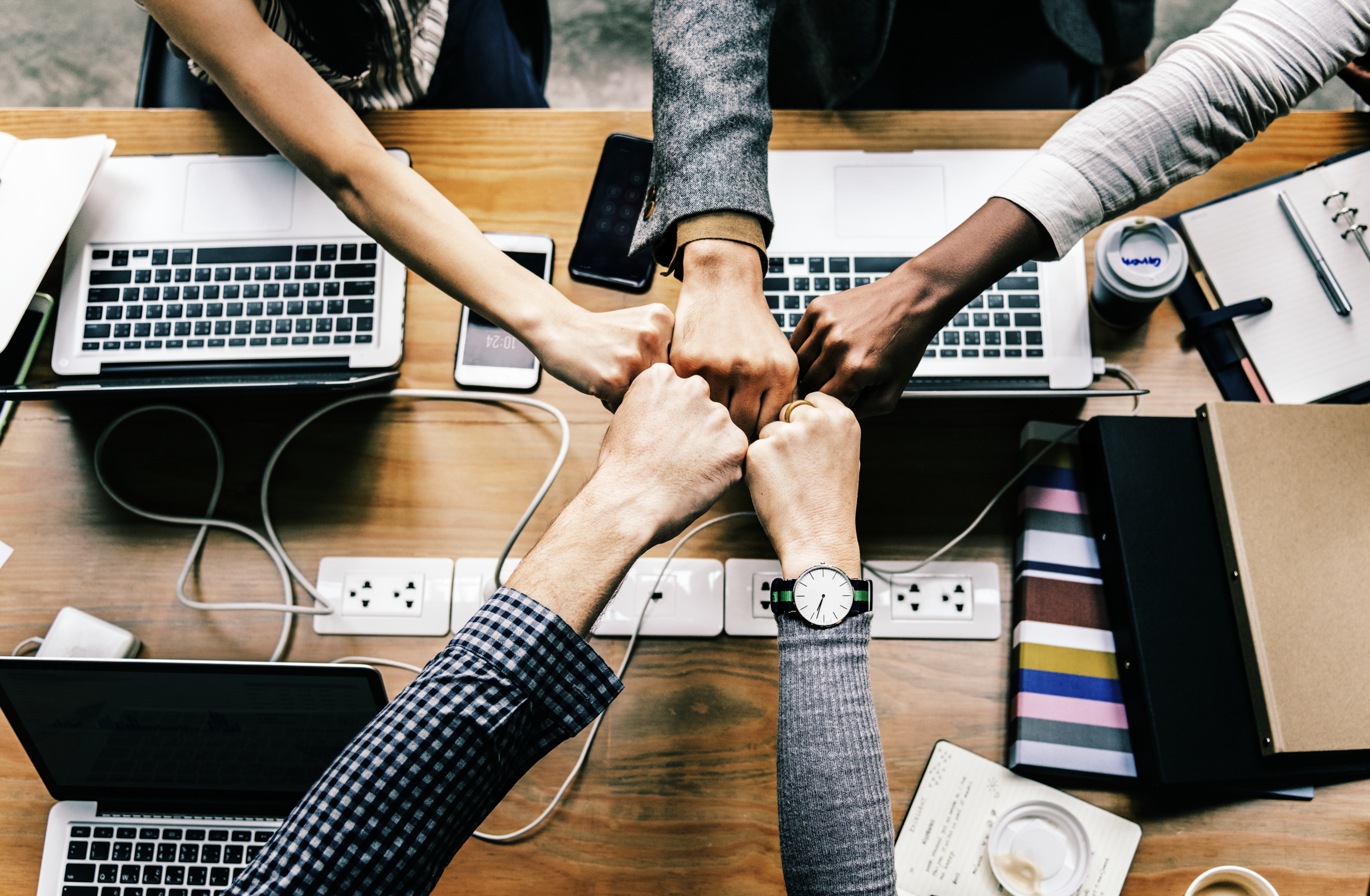 The future starts now!
Now that you know what your employees are looking for in their jobs, you can start reshaping your offices into the ideal work setting.
Ensuring flexibility and diversity
As flexibility is at the top of their list, it is important that an employer provides their employees with the correct tools. You can ensure smooth and easy collaboration by providing your employees with conferencing tools such as Microsoft Teams or Zoom, so they can communicate easily wherever they work. Apart from online solutions, there are a variety of tools that make working and collaborating at the office easier. Consider investing in room booking systems, enabling your employees to plan meetings at the office efficiently. With the use of a desk booking system, your employees can even book a desk for themselves or for a group of people to ensure collaboration.
In order to attract a diverse team of people to your office, it is important to make sure there is room for everybody and the needs they have. While some people enjoy working in a vibrant environment with many people around them, others prefer to work silently. For these people, it would be a solution to have silent rooms present at the office.
Health and safety
Now that you have convinced your people to come to the office more often, you want to keep them safe and healthy. Keeping your employees healthy is keeping them happy. There is plenty you can do as an employer to stimulate health at the office. You could for instance consider investing in height-adjustable desks. This way, your employees can install the desk at their preferred height and choose to either sit or stand behind a desk.  Read our article Stand up for your health.
Besides the supplies in your office to accommodate your employees' health, you can also take a few simple steps. Incorporating plants in your design, for example, increases the quality of air in the workspace and creates a more comfortable environment for your employees to work in. Additionally, you can choose to offer fruit in the workspace every few days. This way you can help your employees eat healthily.
In short, the workplace should provide a flexible, diverse, and healthy environment for your employees. Use Smart Office Technology to completely make your office future-proof.