Article
General, Meet, Work
What role does technology play in the modern office evolution
GoBright Commercial Director, Chris Wiegeraad, explores the three key trends leading office transformation and explains the role technology will play.
---
Workplace transformation
The move to new ways of working started long before Covid-19. At the start of the millennium, people became aware of the hazards of spending too much time sitting at desks and we began to see a shift in the design of office furniture, with the introduction of sit-standing desks to promote employee wellbeing. Better ICT capability also changed the nature of workspaces and people equipped with a laptop and access to WIFI could work from any location.  No longer dependant on a desk in an office, people could now work at home, in a café or hotel or in an office breakout area. They could work anywhere at any time. This led some organisations to start to change the purpose of the office, they became meeting places to support flexible or activity based working (ABW). Increasingly people would go to the office to meet colleagues, customers or partners. This led to an increase in the demand for meeting rooms. Suddenly paper based systems for controlling and managing meeting space just wasn't good enough and the battle between work colleagues for meeting space was an everyday occurrence.
That's why we developed a room booking solution, that's where we started at GoBright. You could see that technology was needed to help drive the changes in the office environment. Then COVID came along and it just accelerated this trend. Smart offices are the offices of the future.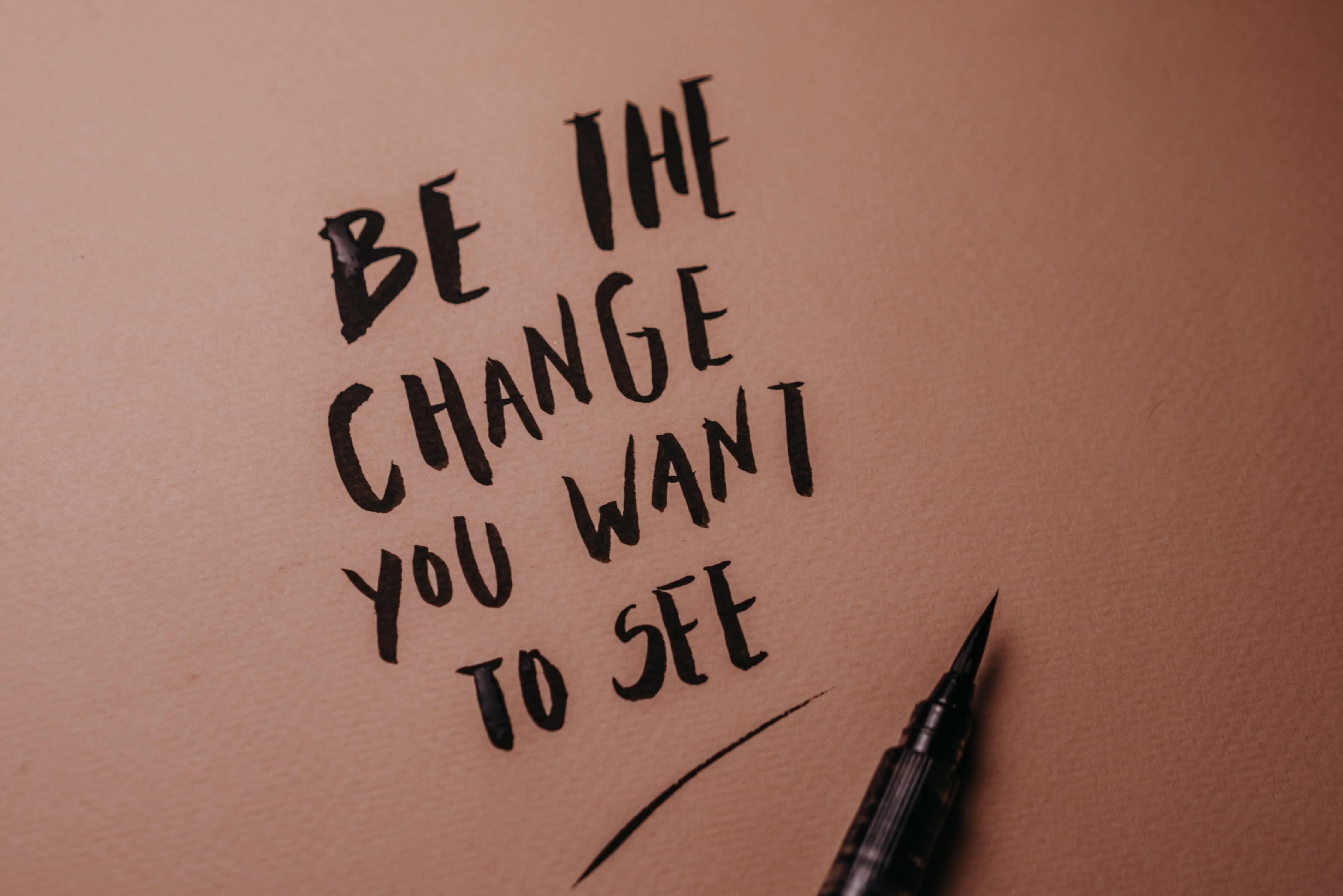 Managing the return of the hybrid workforce
Initially, when offices everywhere closed, the focus was on survival and this meant supporting remote working. But the pandemic has become a catalyst for a complete rethink in office space needs and the way space can be optimised. Companies are considering the long term implications of managing a hybrid workforce and creating a safe and productive and healthy working environment.  We were inventing and building safe working solutions, like desk hygiene systems, last year, now they're the norm. Now organisations must adapt and evolve very quickly to manage a new landscape.
Teams with responsibility for developing and managing the return to office strategy need a lot of information to support their decisions. Ensuring that real time data is available requires investment in the right technology.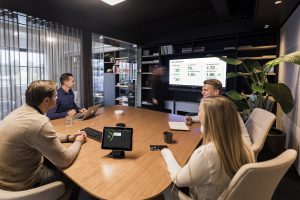 Planning the space needed is difficult and there could be significant cost implications if you get it wrong. If your organisation has 1000 employees that want to work flexibly, how many desks do you need? 1000? 750? 500?  It would be great if you could measure usage from the outset and adjust capacity as you go. Deploying workplace management technology like GoBright is a good place to start. Our solutions are all about supporting new ways of working.
Room booking has existed for a while but, a total platform including room booking, desk booking, locker booking, visitor management, all in one solution means that you have one digital platform delivering all the data in one place.
In our own office we implemented solutions to enable us to collect data to measure utilisation of space.  If we open up 500 desks, for example, we are measuring what the occupancy rate of those 500 desks is over a given period. If it's 90%, we should probably deploy more desks. If it's 30% we can make reductions. If you have 1,000 employees and you only have an occupancy rate of 30%, where are all those people? What days are they coming in and what spaces do they use the most? There isn't a 'one size fits all', every organisation has different needs. Collecting data on employee behaviour is a key step to helping businesses to design the workplace that best meets their needs now and in the future.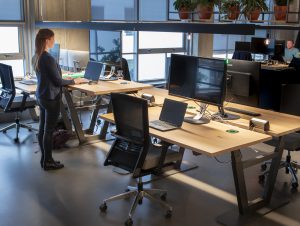 Providing the best environment for employees
Workplace solutions also offer employees a number of benefits. They can see where team mates and colleagues are located and book a convenient space close to them. They can also choose to signal when they are available and when they don't want to be disturbed. Offices also need to reflect the identity of the brand and having a modern environment can help to attract the best talent. If an office stays the same for 10 years, 20 years, 30 years, it becomes old fashioned. Younger employees may be fresh out of college or university. These locations are likely to be well equipped with breakout areas, room efficient booking solutions, comfy furniture and a range of flexible working areas so they're used to high standards in working environments. So, if their first job is in an office that has had the same interior for 30 years, they may question if this is the right fit for them. Organisations have to do something to create an environment in which young talent feels comfortable, relaxed and can thrive.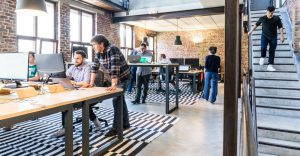 Talk to the experts
We recommend that customers reach out to the experts. Talk to your trusted integrator, talk to us at GoBright. Take advantage of the knowledge already available. We're all there to help you start developing your future workplace.
Integrators, can work with teams leading the return to office strategy to understand their challenges and share knowledge and best practice thinking.  Customers will have a range of requirements and priorities and it's up to integrators to work in partnership with them to find the solution that best meets their needs.